Back
2021: Hip-hop (finally!) embraces female artists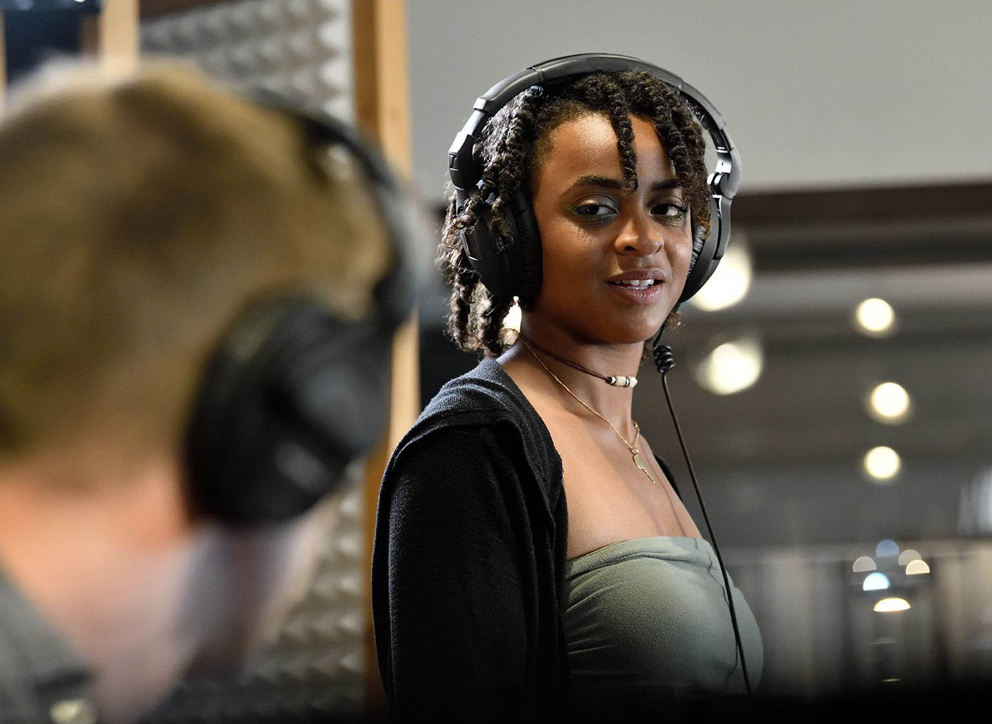 It is evident that the biggest innovation and change is being driven by female artists—and this will surely make 2021 the most diverse and exciting year ever for hip-hop music.
Whenever the media reports on "female hip-hop," they usually talk about a genre, a phenomenon, a trend. This shows that there is still a long way to go before we achieve genuine equality. Still, the hip-hop genre has changed a great deal in the last few years. It is evident that the biggest innovation and change is being driven by female artists—and this will surely make 2021 the most diverse and exciting year ever for hip-hop music.
But hang on a minute, haven't there always been female hip-hop artists right from the very beginning? What about Salt'n'Pepa, what about MC Lyte, Lauryn Hill, Missy Elliot, Queen Latifah? Well, yes and no. The fact that there has been such a small number of successful female artists over the decades proves just how difficult it is for major labels to sign artists who don't belong in the typical male-dominated scene. Female rappers always had to be twice as good and three times as successful—and, of course, play up to the sexism. These successful female artists had to be every bit as tough as the men, with tunes that were more catchy, more soulful and more diverse. Their songs certainly leaned more toward pop and were generally always sung.
Especially in the 90s, it was clear that female rappers were expected to play along with the sexist clichés of the scene rather than counter the stereotypes. Artists like Lil' Kim and Foxy Brown gave overtly sexual performances, mimicking the dancers in Snoop Dogg's videos, calling themselves "Hoes" and "Bitches." Consequently, they became the embodiment of the very sex objects that their male counterparts displayed on the bonnets of their expensive cars and on the chains they wore in their music videos. While P!NK's satirical video for Stupid Girls poked fun at the current situation, the underlying message of the song was actually fairly tragic: "What happened to the dream of a girl president—She's dancing in the video next to 50 Cent." However, we cannot deny that these artists have talent. They are protagonists of their time and were part of a music industry that was intent on conforming to stereotypical gender roles and policies instead of revolutionizing them.
Thankfully, things are very different today. The fact that female artists feel free to air their grievances (possibly even addressing the issues of gender stereotyping) and are able to take a political or socio-cultural stance is not the result of intensive market research by the record companies, but is actually a result of social media. Multi-millionaires like Nicki Minaj started out on social media, following in the footsteps of so many male artists before her by making vast amounts of money in sidelines. Social networks offer new artists a platform where they can build a fanbase, decide the direction they want their career to take and rap about the issues that move them. But, as always, it took a long time for the industry to catch on to the "trend" and finally sign female hip-hop artists.
German record label 365XX is an all-female label that only signs female hip-hop artists. One of these artists is Yetundey from Berlin, who made a name for herself at this year's Sennheiser Evolution Wireless Digital Launch Event and has many fans in the US, the home of hip-hop. With this shift in the industry, we finally have the ability to empower women, to break with the clichés, to bring more diversity to the music scene—and to give female artists the same opportunities with regard to bookings, publications and success that their male counterparts have always taken for granted. However, the very fact that we need an all-female label shows that there is still a lot to be done. The onus is on us to speak out whenever we see a need for change. Over the last two years, we have seen great progress. Now we need this trend, this sub-genre, this phenomenon to become the new normal!