Back
#DontStopTheMusic Livestream Holiday Special: December 23rd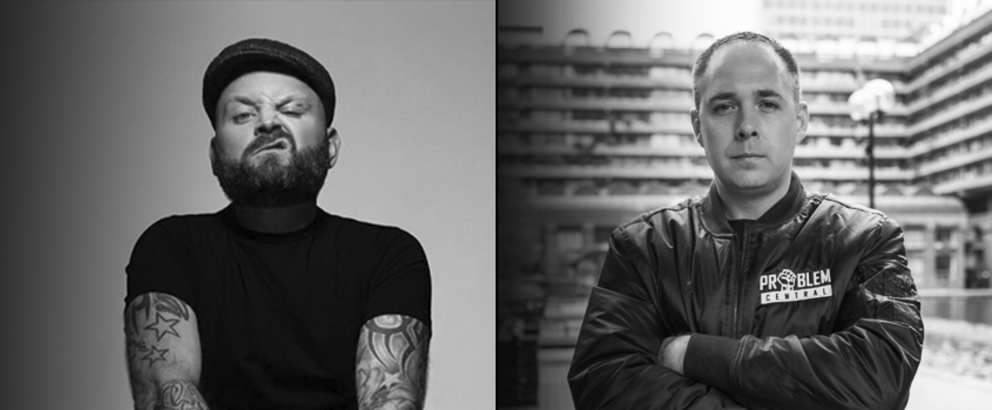 The Grand 2020 Finale! Featuring Arron Crascall & Logan D
Join us for a Holiday Special Edition of our successful #DontStopTheMusic Livestream Series featuring Comedian & DJ Arron Crascall and Drum & Bass pioneer Logan D who will add some fine tunes to your holiday preparations.
The Live Session
December 23rd, 2020
London: 8 pm, New York: 3 pm, Los Angeles: 12 pm, Berlin: 9 pm
Sennheiser Facebook channel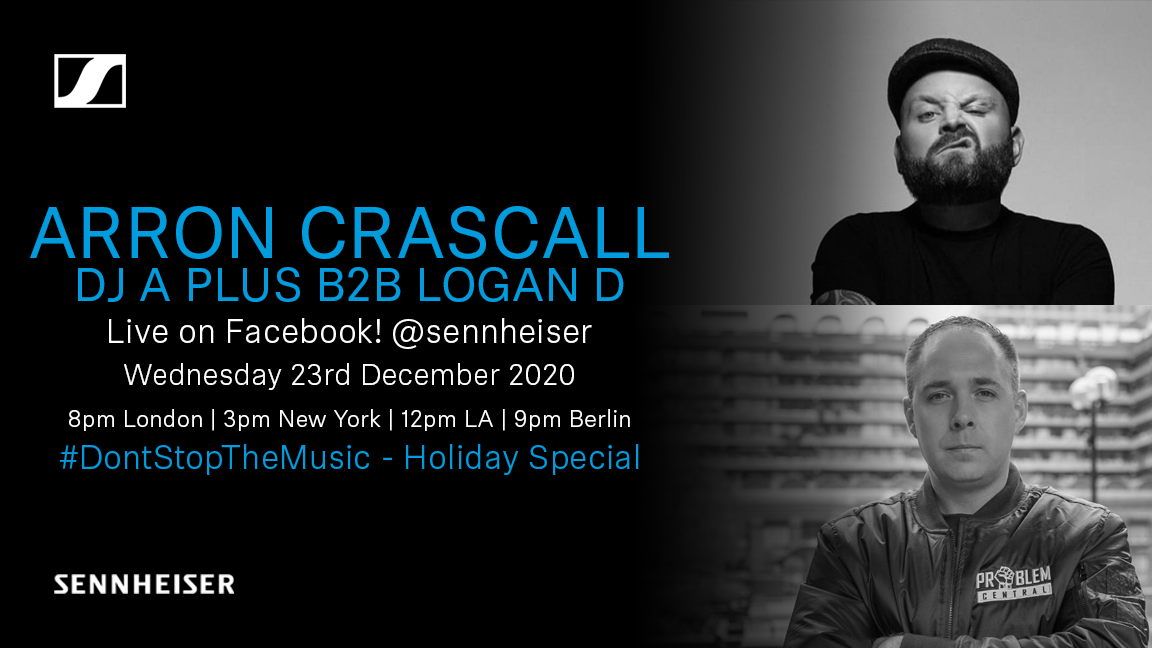 Arron Crascall
His humble rise from a small town bookie filming Snapchat and Vine videos on his iPhone to being recognized as one of the UK's most popular social media comedians hasn't been an easy one. But Arron seems to create a steady stream of public pranks, reaction videos, and zany characters with ease. Whether it be on Vine where he first rose to fame, his YouTube channel, or on his ever popular Facebook page with a fan base of over 6 Million followers, Arron is guaranteed to make you laugh. With never a dull moment, Arron's originality makes him stick out of the crowd.
Arron was introduced to Jungle / Drum & Bass music by his cousin at the young age of 10 and he started learning to DJ at just 15 years old. DJ'ing is one of his biggest passions in life and he is still mixing tracks 20+ years after picking up his first pair of turntables. Arron has been using Sennheiser HD-25 for 20 years now.
Logan D
Label mogul, party promoter, razor-sharp selector: Logan D's entire life is fueled by drum & bass… And has been for as long as he can remember. Brought up on a strict diet of dubplates, he could lock down full throttle breakbeats on the 1210s before he was even in high school. Quickly developing a spotless international DJ profile, since 18 he's been regularly checking in across the world. From Kazakhstan to Canada, Austria to America, he's smashed the dance on every booking. Armed with an innate ability to tease any crowd across the globe, his distinct blend of strong-arm, bass-bolstered jump-up ensured repeat visits… And continues to do so.
We are extremely proud to consider Dan Logan part of the Sennheiser family and that he has been a tremendous impact on the initiative's success!
#DontStopTheMusic
Sennheiser's #DontStopTheMusic initiative was developed in March 2020 in response to COVID-19 - to show support for the industry, bringing a sense of community during these strange times, giving artists a platform to perform. Sennheiser has streamed 130 shows ​ with artists performing from all over the world. With an audience of more than 4 millions fans to date, Sennheiser will not stop the music:
Watch out for more exciting shows in 2021 - under the new name: #SennheiserSessions!
Sennheiser would like to thank all artists who joined us on our journey into sound and rocked the house all over the world for the past 9 months.
Happy Holidays!