Back
Extron and Sennheiser Bundles Are Now Certified for Zoom Rooms

Working better, together
Sennheiser has been developing world-class microphone solutions for over 75 years. We believe that every enthusiast is stronger when they work with other enthusiasts. Just as your favorite artists team up with other musicians who support them instrumentally, we at Sennheiser collaborate on our business solutions with other brands that are just as strong in the field as we are, supplying components like DSPs, amplifiers and cameras, so that together we can create a comprehensive conferencing solution.
In keeping with this tradition, late last month Extron announced that their products bundled with Sennheiser hardware are now certified for Zoom Rooms. We have worked closely with Extron to develop solutions that deliver an unmatched user experience regardless of room type. The products that are certified for Zoom have been designed and meticulously tested for performance and ease of use.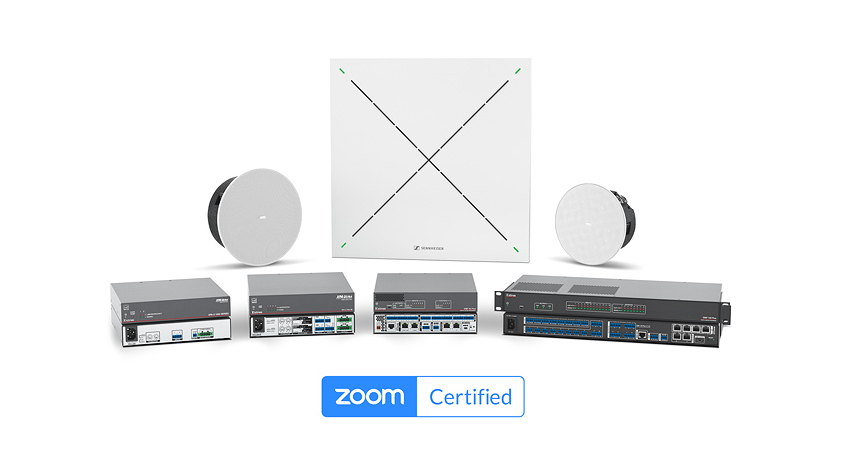 Currently, our TeamConnect Ceiling 2 (TCC2) microphone is Zoom Compatible when used with Zoom Certified DSP's, such as those provided by Extron. The TCC2 uses patented automatic beamforming technology to ensure participants are heard clearly while removing the clutter of table-top microphones and cables from the meeting room. 
To learn more about all our alliances and partnerships and our entire range of unified communication certifications, click here.