Back
Idlewild Baptist Church Upgrades Wireless Audio Infrastructure with Sennheiser Digital 6000

With 5,200 congregants each week, Idlewild makes reliability and dependability a priority with 36 channels of Digital 6000
Tampa, FL, November 29, 2022 — Idlewild Baptist Church has been serving the Tampa-based worship community since 1934. With an active membership of 7,000, Idlewild's main sanctuary holds approximately 5,200 congregants and the stage can accommodate a 200-person choir and 75-piece orchestra. Recently, the church acquired a 36-channel Sennheiser Digital 6000 wireless system to enhance its production capabilities.
The sanctuary at Idlewild has a very sophisticated A/V capability, featuring several catwalks, two large projection screens as well as a world-class sound and lighting system. These systems — which depend on crystal-clear wireless audio performance — are used on a routine basis throughout the year, not only for weekly worship services, but for large-scale events throughout the year such as Easter Sunday and Christmas services.
Flexible and accommodating for a range of content
"We use our Sennheiser wireless system in a multitude of ways based on what our programming is," says James Brown, Director of Production at Idlewild. "Our weekly Sunday services can feature a five-piece band or a choir and full orchestra, so our systems need to be flexible to accommodate a multitude of possibilities. Also, we have a number of children's productions as well as a very large Christmas production each year."
With such a technically demanding programming schedule and being situated in a challenging RF geography, Idlewild needed a reliable wireless system that would provide dependable performance week after week, year after year. "We really needed a solution that could handle everything we were doing and all the microphones we needed to use handhelds, lavaliers, headsets, all of it," Brown explains. "So, we got 36 channels of the Sennheiser Digital 6000 — we love them, and they are incredible."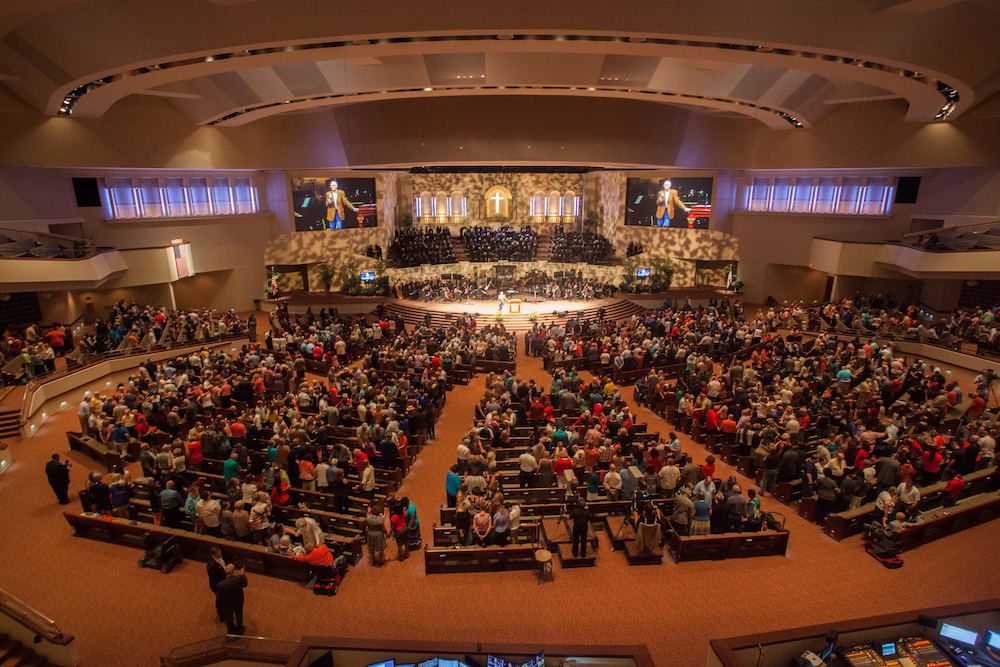 Carrying the message with Digital 6000 ​
With its intermodulation-free performance and ability to operate flawlessly within very narrow frequency bands, the new Digital 6000 system provides Idlewild not only with ultra-reliable RF performance, but outstanding sound quality: "We needed something that is reliable from an RF standpoint, but sound quality and intelligibility are equally important," says Brown. "Obviously, the spoken word is critical in a house of worship, and we want to make sure that Pastor Ken's [Whitten, Idlewild's pastor for 33 years] message is clear — this is a critical function of what we do here."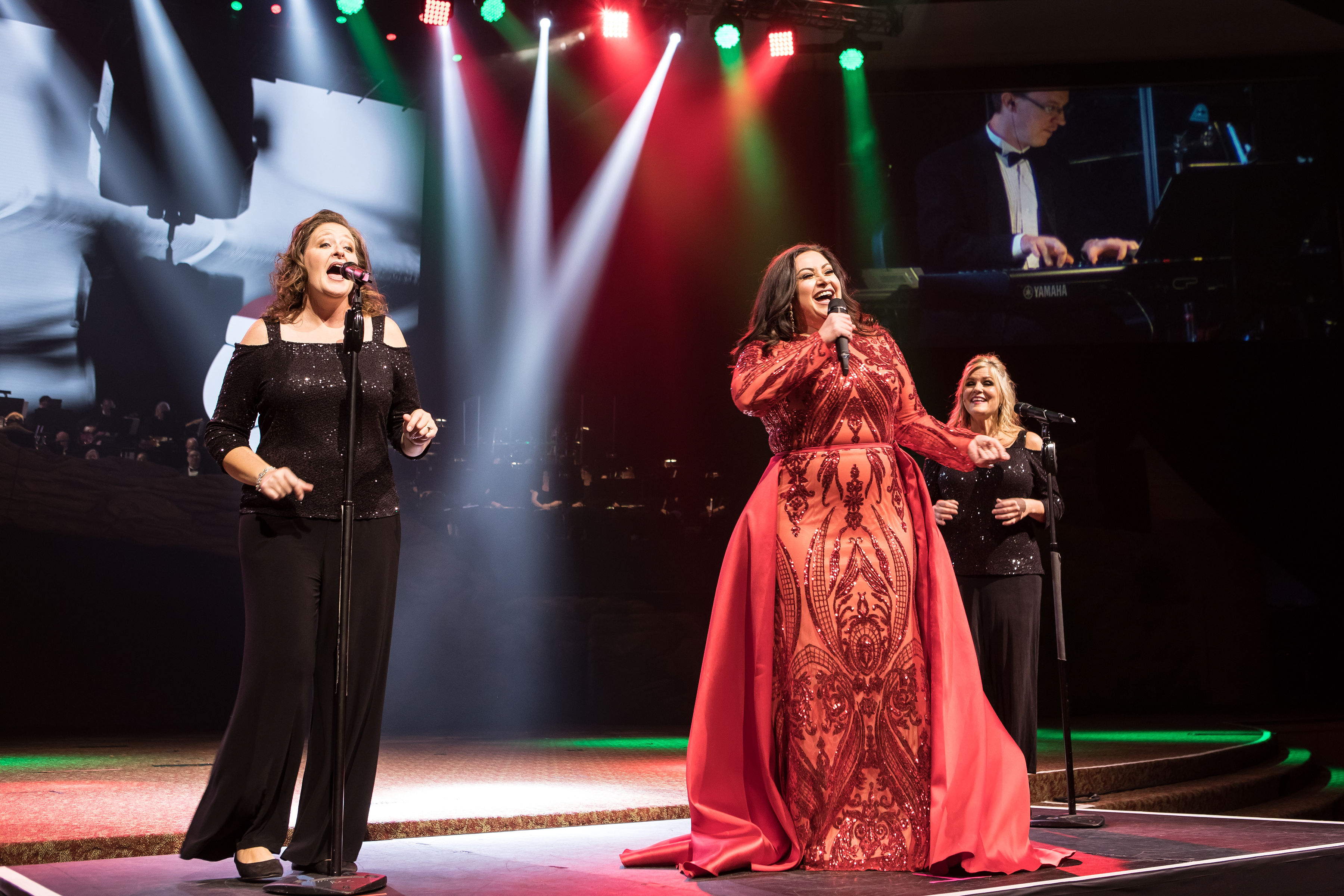 On an average Sunday, the Idlewild production team typically runs between 24 and 28 channels of the Sennheiser Digital 6000 system to accommodate its praise team and choir, consisting of wireless lavaliers for worship leaders and spoken content as well as several handheld wireless microphones for choral singers and soloists. The production team always has a couple of utility microphones on hand for emergencies as well, Brown says.
Discreetly hidden off stage left is an equipment room that houses the facility's equipment racks, system processors and stage boxes. "It all routes and hooks into the network and we can monitor, change and do anything we need to there," according to Brown.
Using the Sennheiser WSM controlsoftware, FOH engineer Nano Tapia is able to monitor key elements of the performance. "With WSM, we've got active visibility on our RF signal and battery life on all our wireless mic units that are deployed. If there is an issue or a problem, I can quickly notify our stage manager," he says. "Also, we are able to remotely mute any microphones if needed."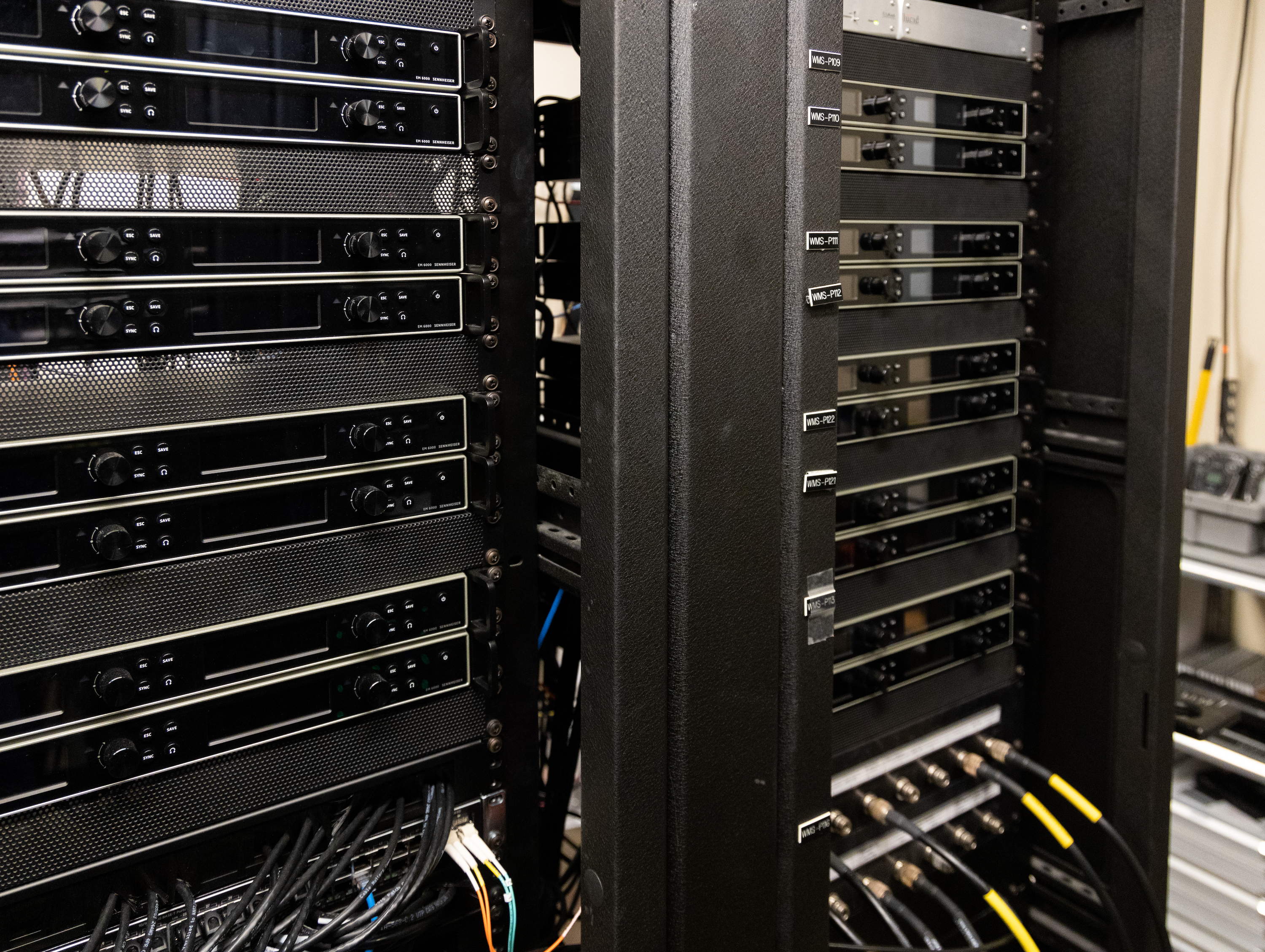 Conquering RF congestion
Brown says that most of the Digital 6000 system was purchased in 2018, with the installation having been completed last September. "The RF congestion in the greater Tampa area has not been improving with local TV and radio stations taking more and more frequencies," he says." This is one of the primary reasons we decided on purchasing the Sennheiser Digital 6000 system because the competitor's system we had in place wasn't able to handle it. Now, with our Digital 6000 system, we are able to have all our frequencies tuned into a single bank without getting any crosstalk, noise, or interference. And the noise floor of the Digital 6000 is much, much better."
While the congregation was not present in the worship center during the COVID lockdown period, Idlewild still facilitated a remote broadcast feed from its DiGiCo SD5 console for several months. "The people on stage, including the worship leaders, still used the wireless system, but it was just playing to their in-ears rather than through our loudspeaker system," Brown explains.
Now, with the Digital 6000, performance and intelligibility are 'off the charts' Brown says: "Some of our pastors are very soft spoken, and yet you can still hear and understand everything. Very often, Pastor Ken will whisper, yet you still understand every word he is saying. It is incredible." He says the wireless range is also very impressive: "Pastor Ken will often walk off stage, straight down the aisle and almost out the door without a single drop out or interference. It is quite incredible."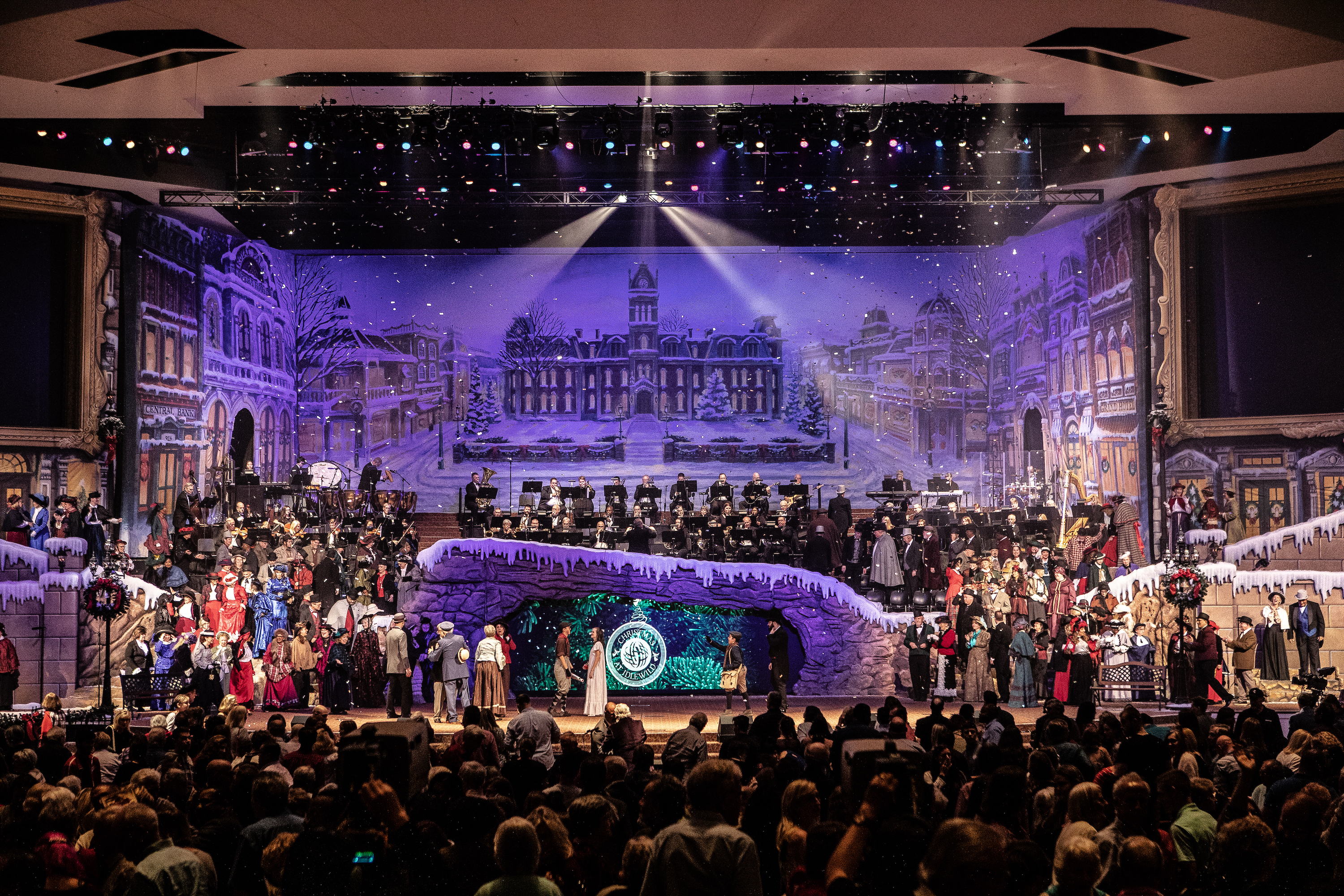 Support where it counts
Aside from the wireless performance Sennheiser is known for, Brown says that the service and customer support has been top notch as well: "When I have sent stuff off in the past, it has always come back in a timely manner," he says. "Whenever I need support on anything, feedback from the technicians is quick and really helpful. Our local rep Matt has been phenomenal — whether it involves educating us on new wireless systems that are coming out, or just stopping by to see how we are doing."
Moving forward, Idlewild is now planning its Christmas services as well as several Fall concerts. "Our wireless system can handle any of the groups that come through here because the quality is so high," Brown says. He adds that for its Christmas services, all 36 of the Digital 6000 wireless systems will be in use and running without a hitch. "I've always loved Sennheiser's products, and it has always been extremely reliable."
(Ends)
The high-resolution images accompanying this media release can be downloaded here.
---
---
---
Idlewild Digital 6000 Case Study_Nov 2022.docx
DOCX - 20 Mb
Idlewild Digital 6000 Case Study_Nov 2022.pdf
PDF - 936 Kb