Back
InfoComm 2023: Sennheiser Shines with Multiple Awards and Exciting Showcases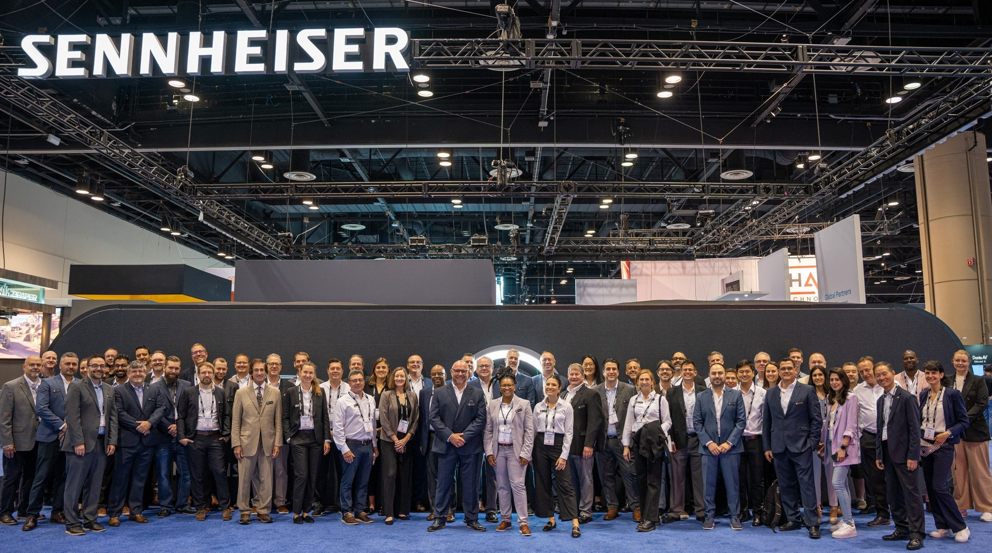 InfoComm 2023 in Orlando was a huge success for us. As leading audio technology company, we left an indelible mark on the event with our exceptional performance and remarkable achievements. In this article, we are excited to share the highlights of the show, including the numerous awards received, the outstanding booth design and the exciting collaborations with our partner companies. 
Our team had a truly amazing week at InfoComm 2023 in Orlando. Not only was it our biggest InfoComm ever with the launch of our first video product, the TeamConnect Bar. We were also winning awards before, during and after the show! ​ 
Awards Galore 
We kicked off the week in Orlando at the Higher Ed AV Awards, where we took home not one but two awards – one for the TeamConnect Ceiling 2 for best ceiling microphone, and another award for best classroom technology upgrade in conjunction with Middle Tennessee State University. The very next day, the awards kept flowing when MobileConnect received an award in the Most Innovative App category from Systems Contractors News. The momentum continued we picked up an award from the GPA for Global Excellence, as well as a AV Technology InfoComm Best of Show Awards for the TC Bar Solutions. We are also very proud to have received the rAVe Readers' Choice Awards in the categories Favorite Rental/Staging Product of 2023 for EW-D, Favorite Audio Product of 2023 for TeamConnectCeiling 2 andBest New Video Bar for TeamConnect Bars.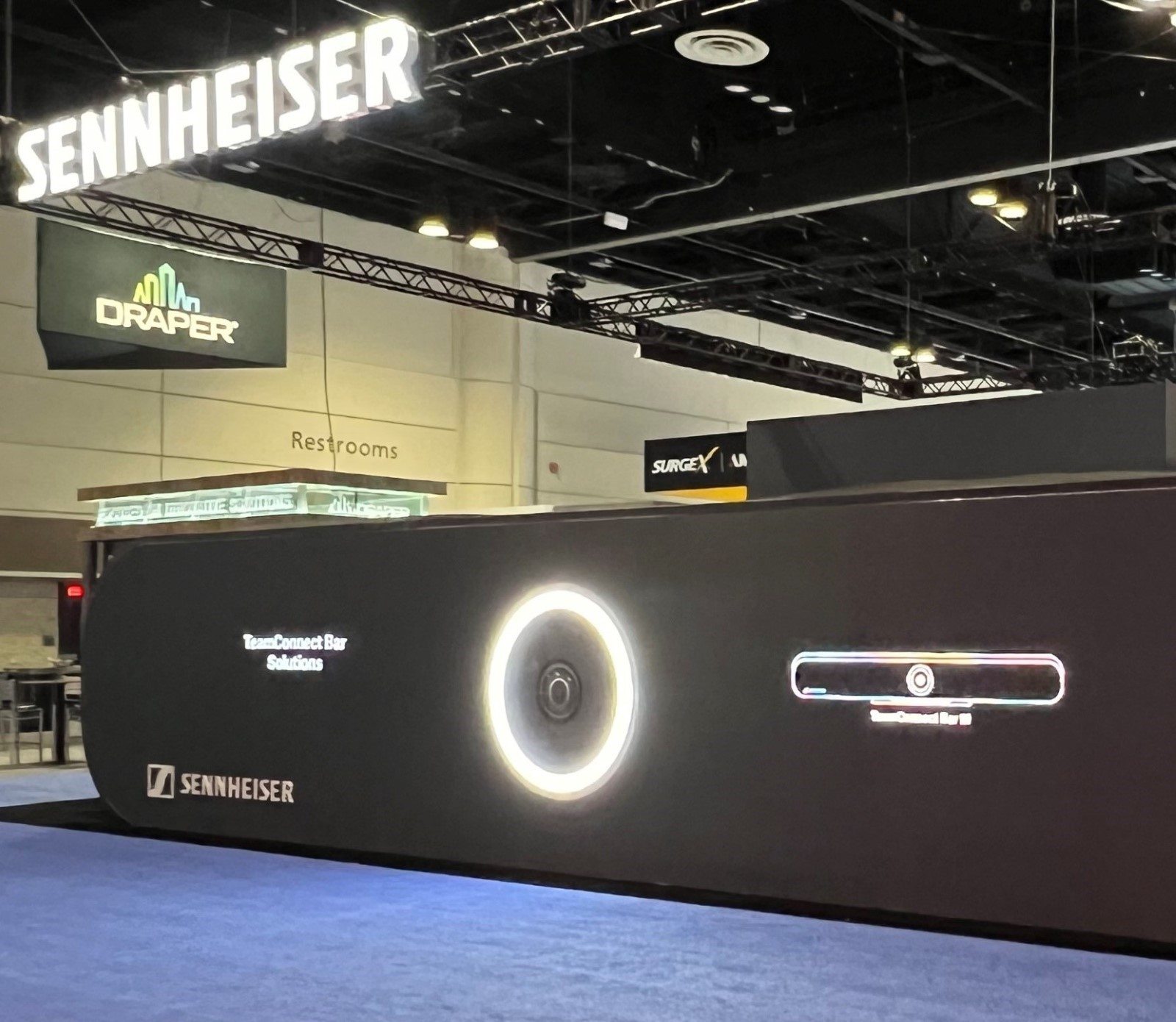 Eye-catching Booth Design and Impressive Showcases 
Our booth at InfoComm 2023 was a sight to behold. The star of the show was undoubtedly the TeamConnect Bar, which made its debut at the event. The giant TC Bar structure on our impressive booth instantly caught the attention of show goers and remained a hit throughout the show. But it was more than just an attention grabber as it also served as the demo rooms allowing visitors to experience Sennheiser solutions firsthand. The TC Bar Solutions, along with the TeamConnect Ceiling M and MobileConnect demos, attracted attendees lined up to see the latest and experienced the newest of what Sennheiser has to offer.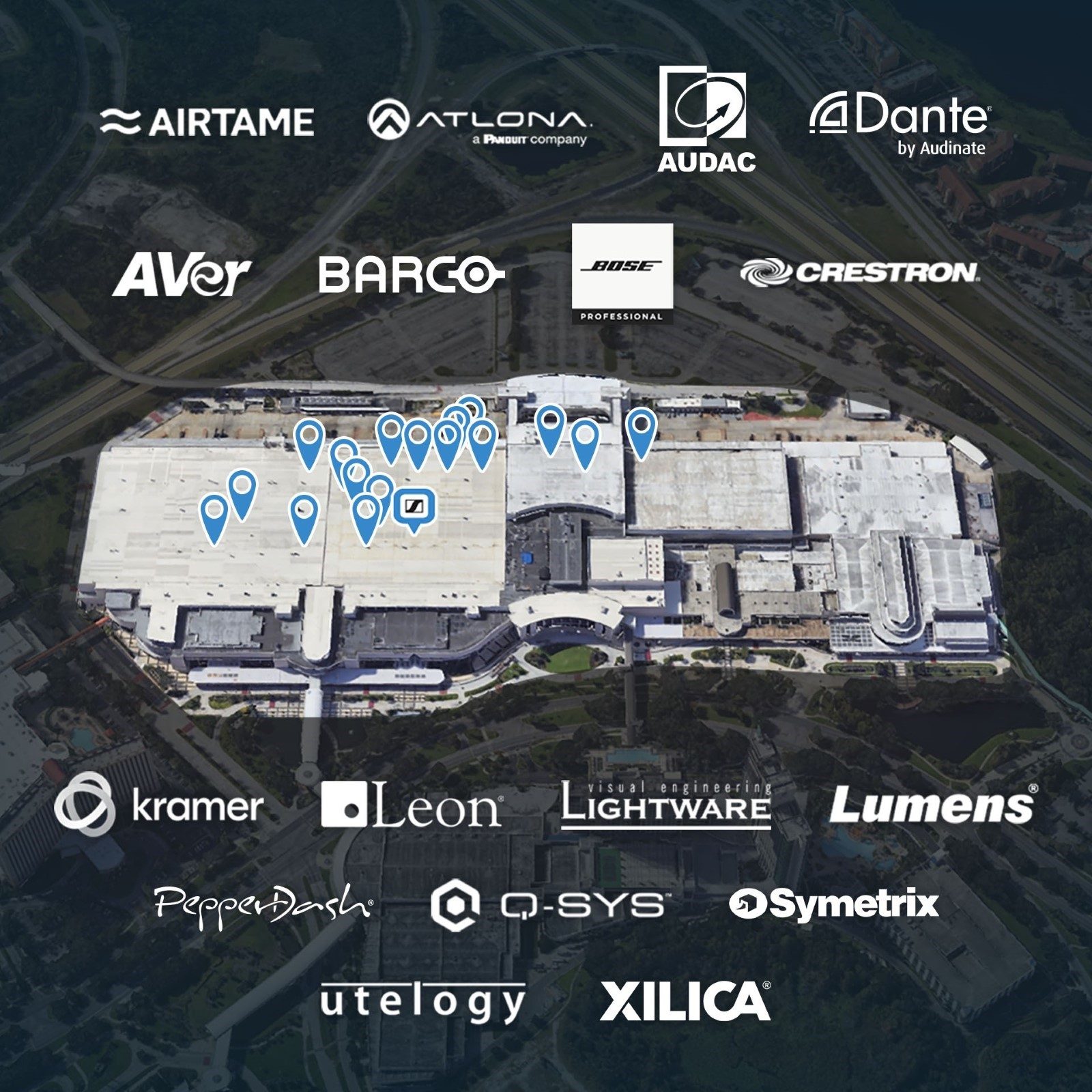 The Power of Global Alliances 
InfoComm 2023 also showed once again the greatness of our collaboration and the trustful relationship with our Global Alliances partners in various live demos and presentations. Sennheiser solutions were present at 20 partner booths, and we took the chance to announce our new partnerships with Airtame and Leon at the show. We'd like to thank all our Global Alliances partners for their persistent support as we continue to work together to bring outstanding AV solutions to the industry. These collaborations showcase our common dedication to innovation and the pursuit of excellence. 
At Sennheiser, we Are Collaboration Pros – Inside and Outside 
At Sennheiser, collaboration is in our DNA. InfoComm Orlando 2023 has reinforced our position as leaders in advanced audio technology that makes collaboration and learning easier. But we did not only showcase our exceptional products but also highlighted our expertise in collaboration and demonstrated once again what makes us stand out above the rest – our people. ​ 
The entire Sennheiser team did an amazing job bringing the energy and going above and beyond to ensure that customers, partners, media, and everyone else got the attention that they needed. The feedback was instant. We saw it in the form of the smiling faces of our customers, and the enthusiastic responses we received. We would like to thank each and every team member for their tireless efforts. ​ 
A huge thank you also to everyone who visited us at InfoComm 2023 and helped make it our biggest InfoComm ever. We're already planning our next outing to InfoComm India ,so follow us for more details coming soon, and check out our website. 
With the success of this year's event, we can't wait to see what InfoComm 2024 in Orlando has in store for us! 
InfoComm 2023 was held from June 10-16 in Orlando, Florida. The show welcomed 29,325 verified attendees from 115 countries and comprised more than700 exhibitor booths.