Back
Move Into the Future of AV Solutions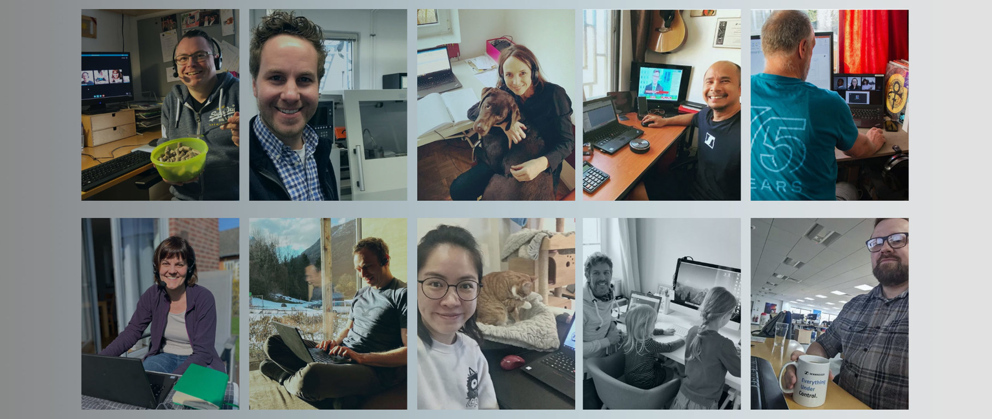 How Sennheiser Can Help You
Not only is the world of business changing – the world overall is undergoing gigantic shifts. Twitter recently announced that their employees don't need to come back to the office after the COVID-19 lockdown period. Facebook, Google, Salesforce, Microsoft and Amazon have all informed their employees to feel free to stay home through the fall, maybe longer. And it's not just tech-giants that are extending their home office policies.
We at Sennheiser have long been proponents of location-independent setups. People should be able to work however they want in order to produce the best possible results. Consequently, we've embraced the new challenges quite seamlessly. But that's not the only way in which we at Sennheiser have welcomed shifts and changes with open arms.
How Digital Innovation Proves to Be a Business Necessity – Now More Than Ever
Trying times like these may highlight the demand for innovation and growth in many companies. Those who have put an emphasis on digitalization can reap the benefits now, with teams moving into work from home setups quite easily. And honestly, no one could have known that change would be upon us so rapidly.
The trend of distributed teams and remote workers has started long before 2020, but seems to have been accelerated due to recent events, particularly in software and tech companies. We are no stranger to distributed teams ourselves. This blog post alone will involve the work of people from at least three different locations.
Interestingly, the same trend that we're seeing in companies is also taking place in universities and other institutions for higher education. Some universities have put themselves ahead already by implementing solutions that allow them to take their education fully online. Aalborg University in Denmark and NTNU in Norway are just two examples of faculties with forward-thinking audio solutions in place.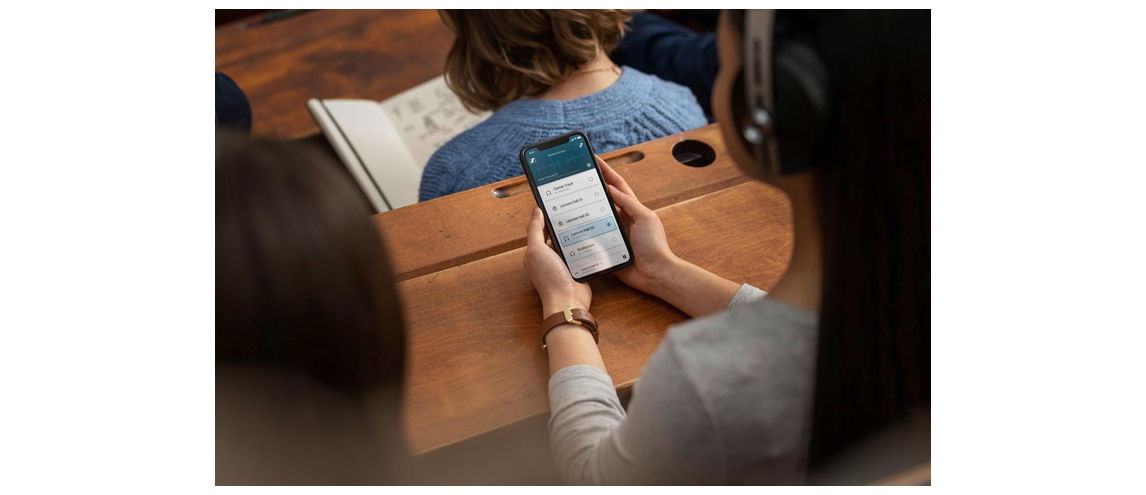 How Sennheiser Meets Innovation
So, what does this all have to do with professional audiovisual solutions for enterprise companies and universities? Simply put – they become more important. And they simultaneously evolve to merge with the overall IT strategy, as hardware and software interoperate in increasingly complex systems.
We at Sennheiser had to learn how to read the signs of time ourselves. Over the last 75 years, we've had to undergo many changes to keep up with demand. A great example to showcase the ways in which we Sennheiser embraced change is the pro AV market.
We've set out to:
minimize or simplify IT workflows (installation, maintenance, etc.)
design our product solutions as intuitive and future-oriented as possible (e.g. by making them more secure) – both for the classic corporate market and for the very special higher education market.
Through new target audiences and evolving demands, we've created products such as
These products are Sennheiser's interpretation of perfect IT integration and fit seamlessly into Sennheiser's product developments with their focus on IT-driven realignment and complement the company's portfolio of IT-friendly solutions.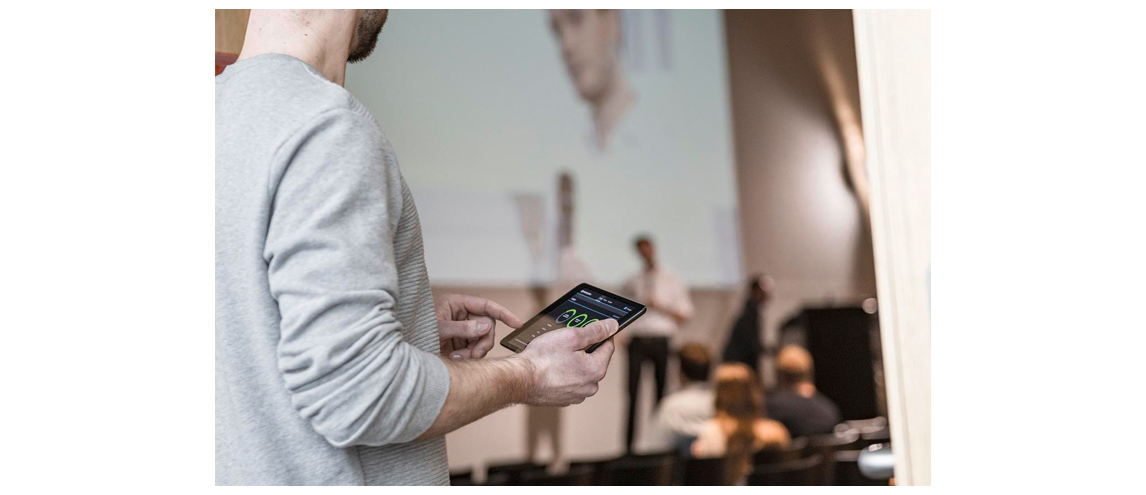 Reliable Campus-Wide AV Solutions Gain Importance and Go IT
Meetings rarely happen with all participants in the same room anymore. Whether people are joining from their home offices or other locations, online meetings need to resemble the face-to-face experience as closely as possible. Simply because businesses and universities depend on their effectiveness.
At the same time, the tolerance for less-than-perfect online experiences is dwindling. The quality of audio and video isn't something people are willing or able to compromise on anymore. Users now expect intuitive solutions that "just work".
To deliver the best possible online meeting or online teaching solutions to meeting rooms and auditoriums across locations, companies and universities should consider a few things:
Understand their current IT setup and choose complimenting technology that easily integrates with that setup
Identify conferencing systems that adhere to established industry standards
Pay particular attention to the usability of the conferencing systems (i.e. how easily can users set up a meeting, connect their audio and video, record a session, etc.)
Ensure that the setup can be maintained and updated without a hassle.
Make sure the solutions offer good security standards.
Therefore, pro AV can no longer exist in a vacuum. Choosing and implementing the best solutions requires the interplay of various systems, and of hardware and software – basically, it's a full-fleshed IT-project. Take Unified communications (UC) for instance. A UC-call won't work without a microphone, sure. But at the same time, that microphone has to be properly connected to the entire IT-setup (often covering chat, VoIP, web and video applications). Otherwise, you'll sit in one of those awkward meetings where everyone is hastily gesturing at their camera.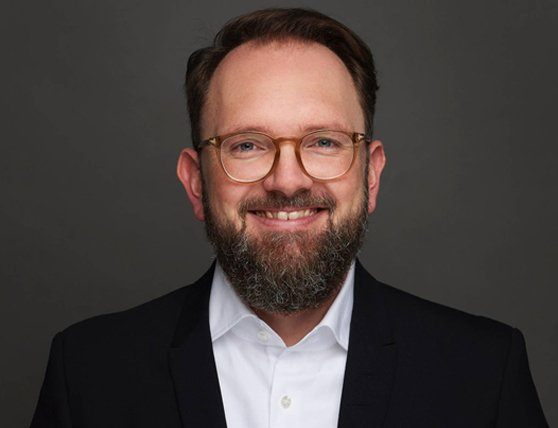 "I see the pro AV market merging more with IT. Business routines and workflows need to be covered by a product solution—whether this solution is hardware- or software-based will make less of a difference in the future. Having said that, it's still important to fully understand the hardware; not everything can be processed in the end or fully replaced by software. In many cases, you need the properly digitized original. Take UC calls, for example: without a proper signal from a microphone, you cannot be heard on the other side. You could only wave to the camera or type in the chat." ​ ​
​- Kai Tossing, Head of Product Management, Sennheiser Business Communications
The Importance of Interoperability
Campus-wide AV solutions for companies and universities often include hundreds of microphones and can quickly become highly complex, with intense manual control and maintenance effort.
Unfortunately, it's that level of complexity and the fear of wrong investments that keep companies and universities for upgrading their AV solutions. And not only AV upgrades happen slowly, but digitalization in general. But these are not topics that can be put off any longer. Those who do not go with the times now and adapt to the ever-changing needs and shift to a setup that supports the collaboration of distributed teams will fall behind.
But not to worry. IT-integrated AV systems offer a high level of usability for users and administrators. They surpass their analog predecessor systems in safety, integrability, control and maintenance. All these processes can now be completely digitalized and standardized. There lies the biggest advantage of integrated systems.
Campus-Wide Audio for University and Corporate
So what exactly do we mean when talking about campus-wide audio? Essentially, we mean reliable audio solutions throughout an entire campus (like office buildings, universities and other premises) that are easily integrated with existing systems and offer amazing ease of use. For instance, the Sennheiser TeamConnect Ceiling 2 microphone has been certified together with Bose's and Biamp's DSP solutions for Microsoft Teams. That means that hard- and software are able to work together seamlessly and can be deployed quickly.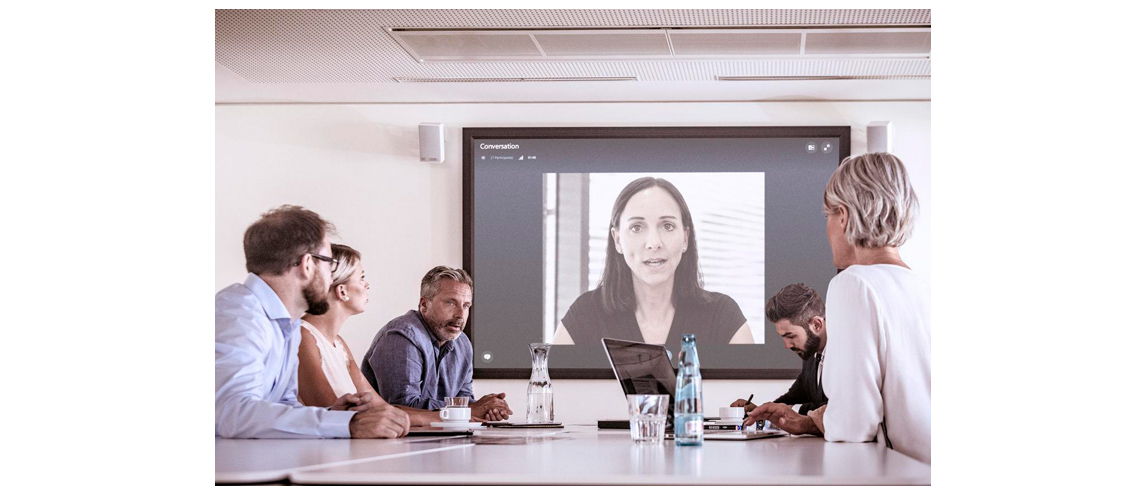 Worried to Miss the Boat? Why Sennheiser Can Help
Insecurities are normal in times of change and every company eventually reaches a point where far-reaching decisions must be made. As a family-owned company, Sennheiser has always found itself in a balancing act between innovation and tradition. On our way to finding the right balance, we have often been faced with both small and large challenges.
Luckily, we were able to get ready for a more digital, more distributed and more connected future together with our partners and customers. Having found our way, we'd like to share our knowledge with you to help you reach your goals without diversions and drive the process of digital transformation faster and more efficiently.
We look forward to working with you. Let's do this together – .