Back
Q-SYS integrates TeamConnect Ceiling 2 for Microsoft Teams Rooms with Spatial Audio

News about our Global Partnerships and Alliances
We're thrilled to share a significant achievement in our ongoing collaboration with Q-SYS, one of our esteemed Global Alliance Partners: Q-SYS has chosen our industry-leading TeamConnect Ceiling 2 (TCC 2) to play a central role in crafting the First Microsoft Teams Rooms Certified Solution supporting Spatial Audio.
The Q-SYS Spatial Audio Solution
​
Our innovative TCC2, known for its dynamic beamforming microphone technology, assumes a key position in this groundbreaking solution, seamlessly integrating with a Teams-certified Q-SYS Core processor, SPA Series amplifiers and AcousticDesign Series surface mount loudspeakers. ​
​
What is "Spatial Audio"?
​
Spatial audio is an audio experience intended to heighten immersion by simulating a surround-sound setup. By harnessing Q-SYS's innovative spatial audio solution, we enable organizations to experience crystal-clear audio during meetings, with voices coming from their relative positions on the Signature Teams Rooms screen. This transformative technology enhances meeting equity by creating natural and engaging discussions for both in-room and remote participants.
TeamConnect Ceiling 2: A microphone that allows your voice to be heard anywhere in the room
​
We take pride in the capabilities of our TCC 2, recognized as an industry leader for its exceptional audio quality and versatility. Covering areas of up to 80 m² with 28 of our most frequently installed microphone capsules, it has become the go-to choice for high-impact spaces such as larger meeting rooms, collaborative spaces, all hands spaces, divisible rooms and training rooms. The sleek square design seamlessly integrates into modern meeting room aesthetics, providing cable-free environments and flexible furniture arrangements. Its ease of setup, brand-agnostic integration, and commitment to sustainability make it the go-to solution for organizations prioritizing superior audio experiences.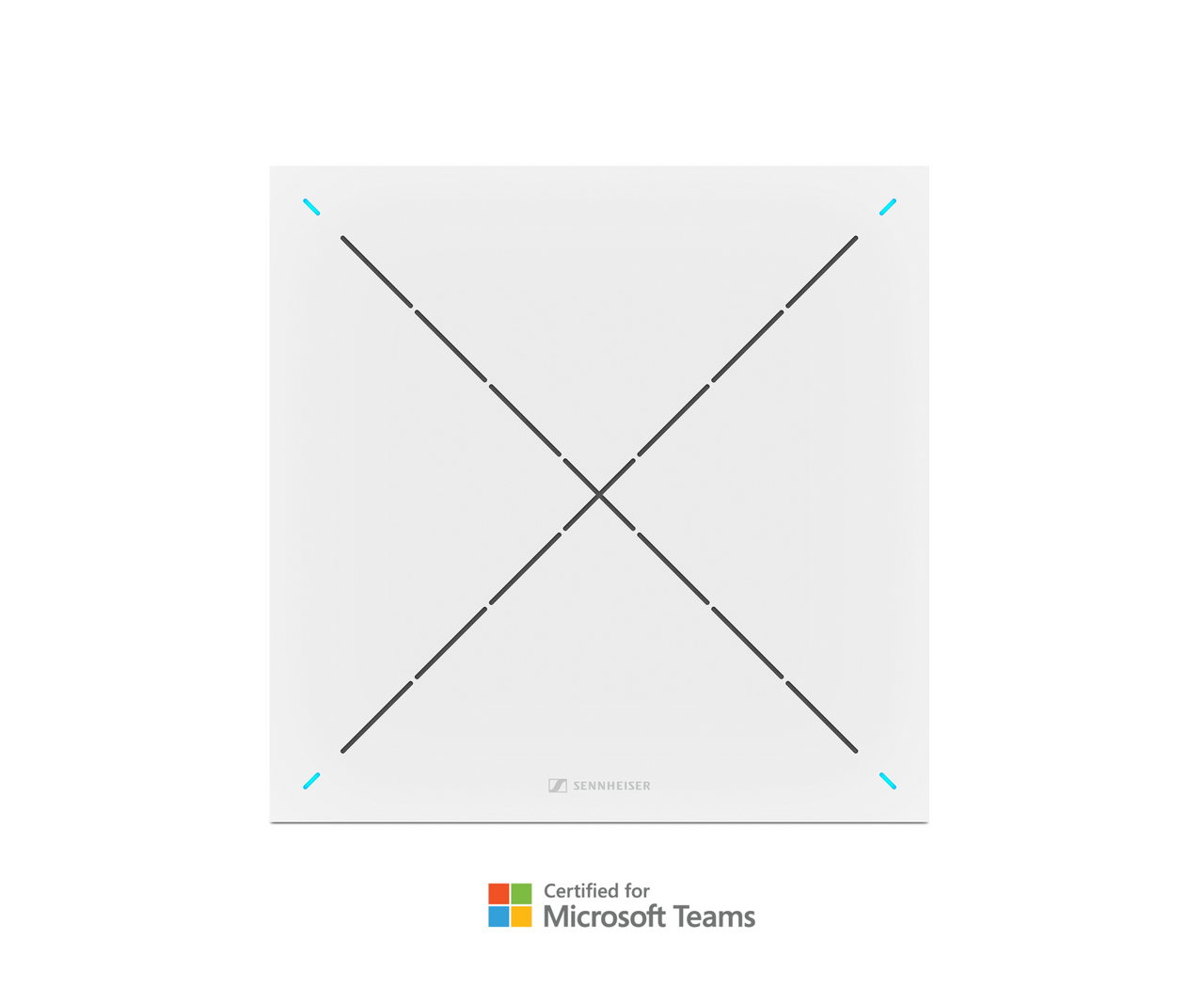 Microsoft Teams Rooms Certification
Our commitment to excellence is further exemplified by the Microsoft Teams Rooms Certification earned by TCC 2. Back in 2019, it received certification when deployed with Microsoft-certified DSPs, and last year, another member of our unified commnunications family, the TeamConnect Intelligent Speaker, joined the ranks. The inclusion of TCC 2 in the Q-SYS spatial audio bundle provides users with another powerful tool to enhance their Teams Rooms experience.
Thinking in teams: Our vision with our Global Partnerships and Alliances
Shaping the future of the audio industry through easy collaboration and learning to achieve more together – that's the goal of our Global Partnerships and Alliances. Whether you are an integrator, consultant, or technology user: we want to make it easy for you to experience the full potential of our solutions in your day-to-day work.
Our network of global technology partnerships and platform-agnostic approach allows for the seamless integration of our technology with your preferred platforms and manufacturer brands, resulting in high-quality, intuitive solutions that create audibly better solutions for collaboration and learning.
Learn more
Learn more about our Global Partnerships and Alliances approach: https://www.sennheiser.com/global-alliances
Learn more about the first Microsoft Teams Room certified solution supporting spatial audio: https://www.qsys.com/microsoft

​Learn more about TeamConnect Ceiling 2: https://www.sennheiser.com/tcc2