Back

The dawn of a new age
During the months-long hiatus for live concerts, music has become even more creative, more connected – and more diverse. Artists around the world are now ready to join Sennheiser in reshaping the future of the music and creative industries. 
2020 was a time of big challenges for musicians worldwide: How can I reach my audience if I can't perform live? How can I stay creative? How can I realign myself? In the face of ongoing lockdowns and restrictions of all kinds, the big issues were networking, education and developing a vision for the future. Sennheiser recognized early on that many artists need a stable network to connect with others and make noise together, so the world of arts doesn't fall silent. Now is the time to shape the future of music together. 
Time to stick together 
A lot of musicians who couldn't play concerts on site in 2020 came up with all kinds of creative ideas. Gigs from the trunk of their own car, unplugged sets on the balcony – or virtual concerts online. It's all about the music. It's all about sticking together. 
In Germany alone, 70,000 viewers followed the #wirbleibenzuhause festival (which would translate to #westayathome). Internationally, the "One World: Together at Home" charity concert united millions of people to listen to music from superstars such as Lady Gaga, the Rolling Stones, Billie Eilish and Taylor Swift.
All over the world, countless bands broadcasted music from their rehearsal rooms or their own homes via social media – and Sennheiser hosted numerous streaming concerts in the #DontStopTheMusic series featuring DJs like David Guetta, indie bands like The Wombats, and a whole range of newcomers and singer/songwriters. Over 100 acts streamed live on the company's Instagram or Facebook channels. Sennheiser also provided the artists with the necessary equipment – and live streaming crash courses – as needed. With a total of more than one million views, the live events were so successful that they will continue in 2021: the company has decided to continue to support live music on social networks under the new name #SennheiserSessions.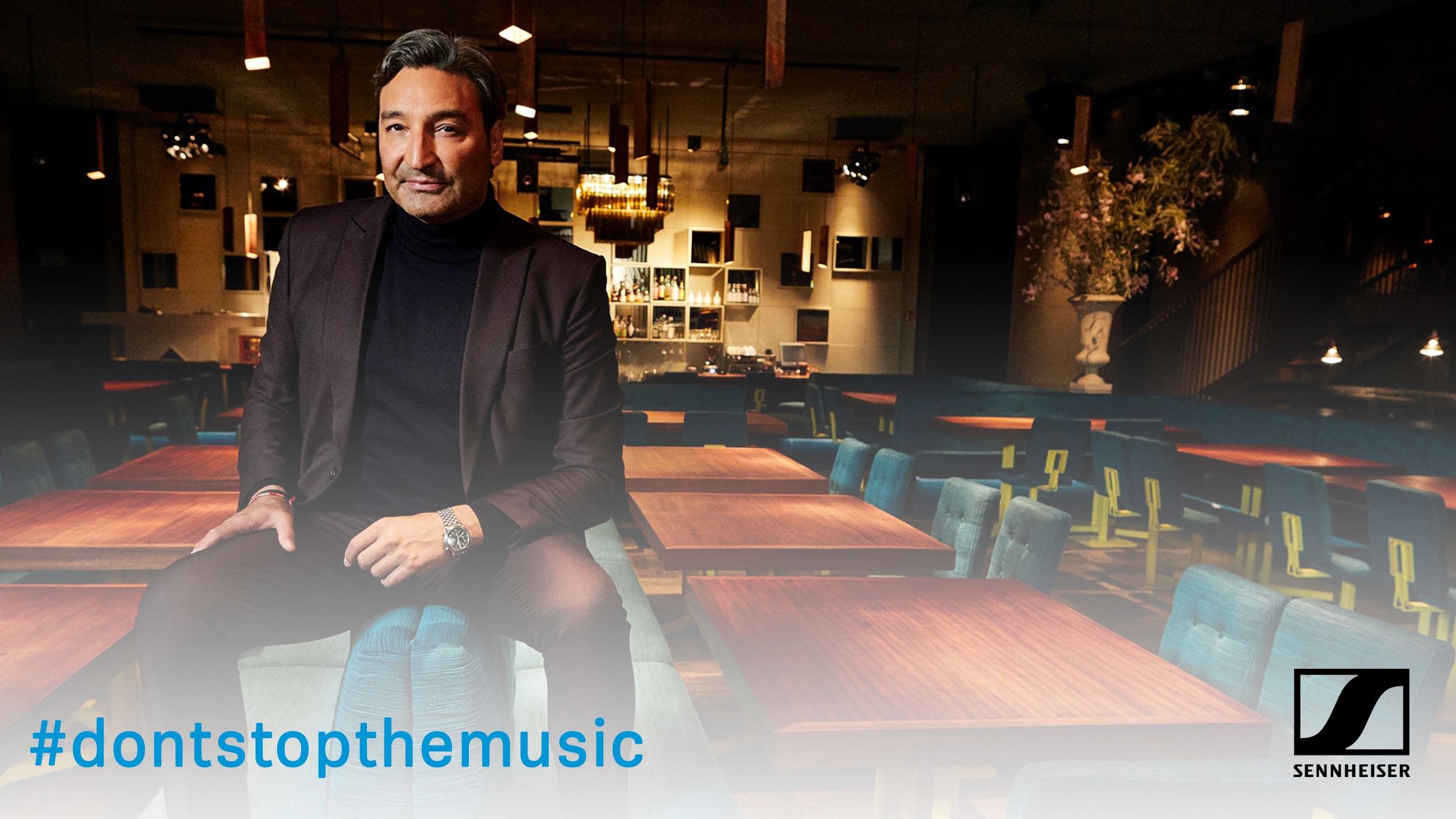 Time to learn
Even if times are hard: We should never stop learning from each other and with each other. With #DontStopTheEducation, Sennheiser has launched a series of virtual seminars in which participants were able to talk to renowned sound engineers, techies and tour managers such as Ed Sheeran's live crew. These digital roundtables offered a great opportunity to refresh technology know-how, to network with peers and to exchange ideas with professional role models that only few would have had the chance to meet in person otherwise. And of course, it also was a chance to take a look behind the scenes of some major music and theater productions. 
Time to shape the future 
The fact that more and more music is being streamed at home via high-quality hi-fi equipment has significantly increased the importance of lifelike spatiality in sound. A major YouTube phenomenon in 2020 was 8D music, which simulates sound elements from eight different directions. 
Instead of such plain simulation, the band Goose decided to produce a real "handmade" piece of music in 360° sound together with Sennheiser and the Belgian University of Applied Sciences and Arts: AMBEO 3D audio was used to re-record the anniversary song "Synrise" as an immersive mix. The guys from Goose love the real live atmosphere, so the only option for them to do a living room gig as a gift to their fans was a concert that is truly three-dimensional and conveys the live experience as true to life as possible.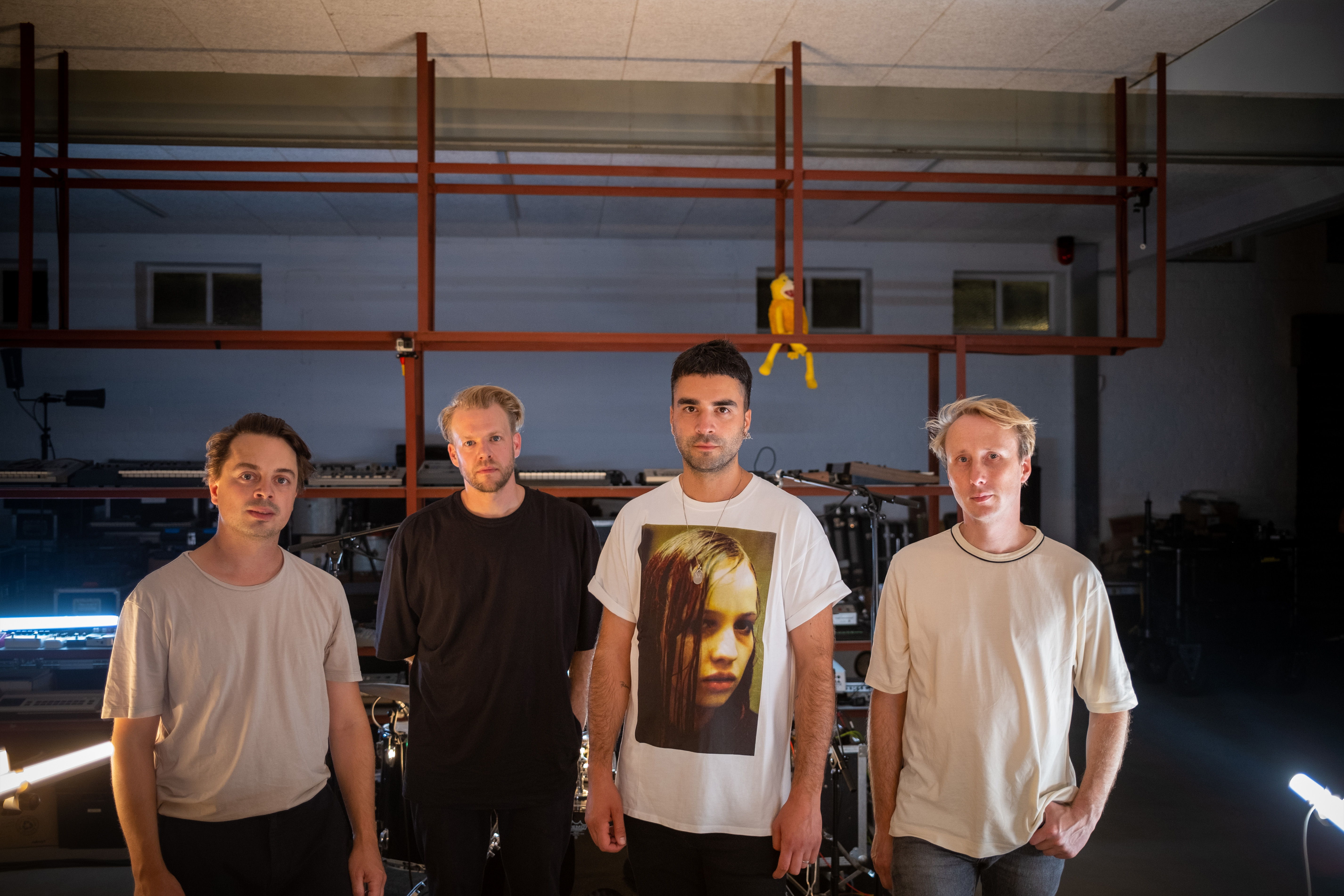 Music is back – more versatile than ever 
In many countries around the world, work is now underway at full speed to return to the live venues. 
Live Nation recently announced twice as many live shows for 2022 as it last did in 2019. Industry insiders assume that many of the promoters will take advantage of the findings of the last few months and make the live experience available virtually as well for people around the world. This way, after the long silence, music may become even more global, more accessible – and more versatile than ever.