Back
What is Feedback Prevent Mute?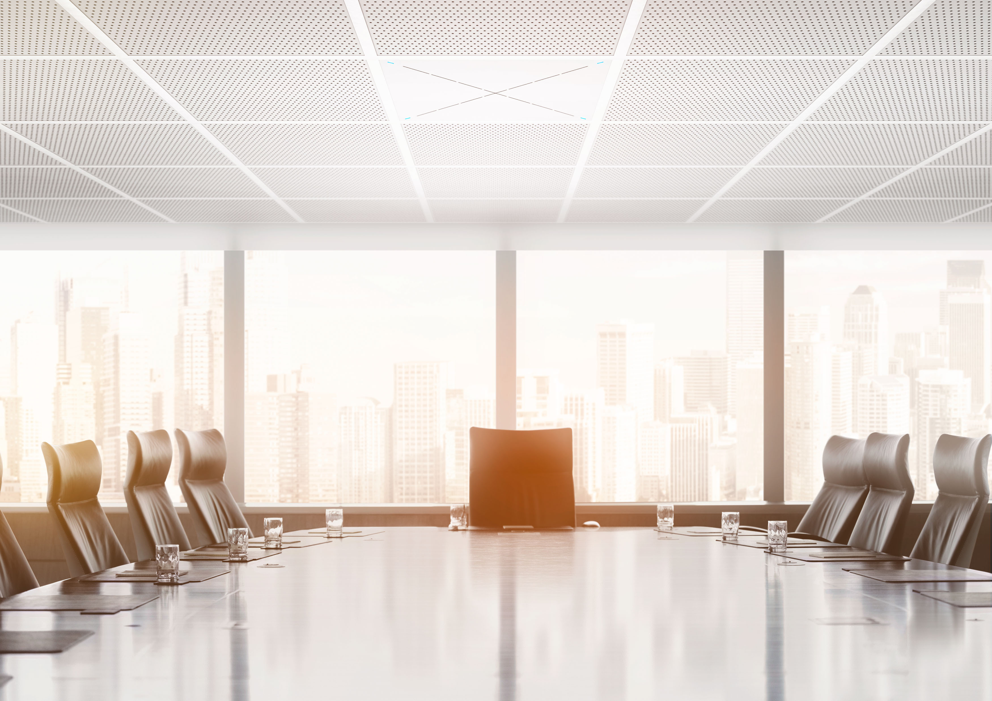 How feedback prevent mute for TeamConnect Ceiling 2 with TruVoicelift avoids unwanted feedback in meetings
The integrated feedback prevent mute function for TeamConnect Ceiling 2 prevents the occurrence of potential feedback. When an individually adjustable threshold is reached, the microphone is muted for a few seconds to prevent feedback. Threshold and mute time can be individually configured with agile mute. The mute time can be set from 1 to 30 seconds.
Mute interval from 1 to 3 seconds 
In a uniformly loud environment, the feedback prevent mute function is only triggered if there is a sudden increase in volume due to a temporary cause (e.g., clapping, dropping of an object). Here, even a very short mute interval (1-3 seconds) helps to intercept this peak.
Mute interval of up to 30 seconds 
If the speaker volume generally increases during a meeting, for example due to a higher level of background noise, it makes sense to lower the speaker volume for a short time. In such cases, it makes sense to set a longer mute interval of up to 30 seconds.
Dive into the exciting world of new features of the TeamConnect Ceiling 2 microphone!
Want to learn more about the new features of the ceiling microphone? We have compiled an overview of all available blog posts for you here: