Back
»2021 has shown that this company and its employees are capable of achieving incredible things.«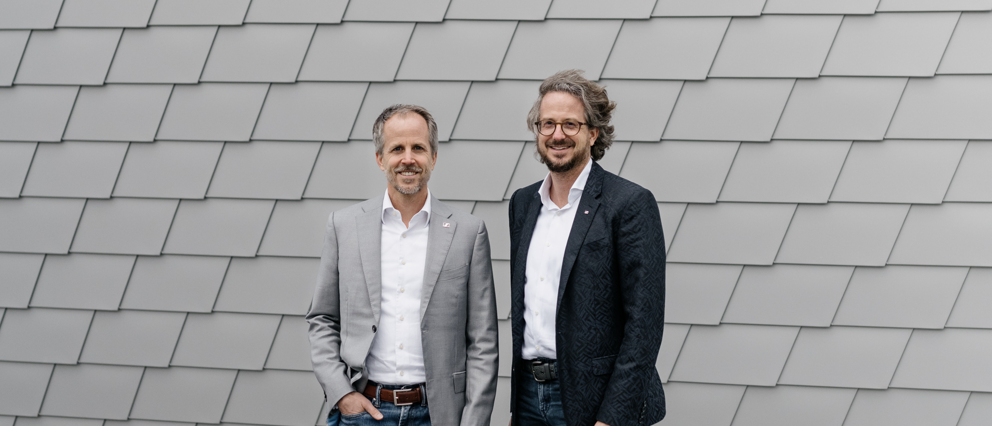 A conversation about the 2021 financial year with Co-CEOs Dr Andreas and Daniel Sennheiser
How would you summarize the business year 2021 - are you satisfied?
Andreas Sennheiser: Over the past few years, the Sennheiser Group has built all the foundations for a successful future as a professional audio company. We have repositioned ourselves and can look back on a very successful year, despite the challenges of the pandemic. We not only met our sales targets for 2021 in all business areas, but even exceeded our own expectations in Professional Audio. While Consumer Electronics remained almost at the previous year's level with sales of -0.3% year-on-year, Pro Audio achieved an increase of 15.1% and BizCom was even 26% above the previous year in 2021. The Neumann brand achieved growth of over 30% for the second year in a row, particularly with the 3D Audio Immersive area (Atmos installations) and with the classic Neumann microphones. This has resulted in even more visibility in the market for Neumann.
Daniel Sennheiser: As the Sennheiser Group, we were able to achieve a total turnover of 636,3 million euros. We are looking at a positive EBIT and a positive result after taxes. This gives us the freedom to invest in the future. We will invest in sustainable growth, in new technical solutions, in new distribution channels and in hiring new talent. These are the best prerequisites for continued success in the future.
Andreas Sennheiser: At the same time, it was an extremely demanding period for all our colleagues. Looking back on the whole year, the opportunities clearly outweighed the risks. My grandfather used to say: "Success comes when opportunities and readiness come at the same time." We were ready. And the fact that, despite all the uncertainty, we were able to seize every opportunity that arose, together with our customers, was truly remarkable.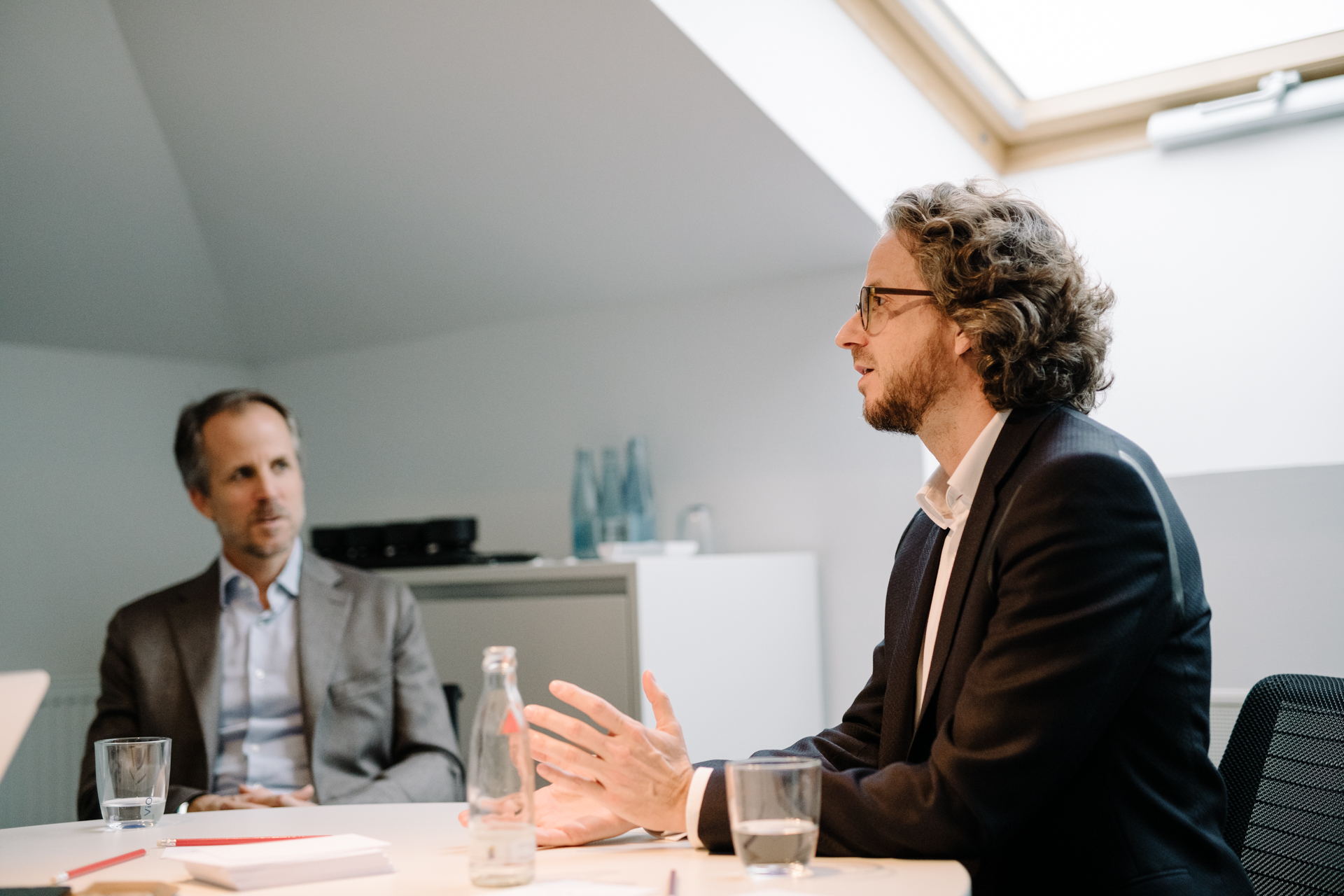 »We will invest in sustainable growth, in new technical solutions, in new sales channels and in new colleagues. These are the best prerequisites for continued success in the future.«
​ ​ ​ ​ ​ – Daniel Sennheiser
What opportunities were you able to exploit with the company in 2021?
Daniel Sennheiser: 2021 began under a cloud of uncertainties. We were still in the middle of the peak phase of the pandemic. The music industry seemed to be in limbo between new beginnings and the depths of despair. It was important for us to move forward courageously. We wanted to support all our customers, artists and partners in seizing the opportunities – by standing by them, by having products available, and by being approachable. When capacity allowed, we took the momentum of the post-pandemic 'boom' and produced an outstanding result for 2021.
We also decided to transfer 100% of our Consumer Electronics business to Sonova, which has been completed with great success. Since March 2022, we have started with a new focus - exclusively on the Pro area.
Andreas Sennheiser: 2021 really demonstrated that this company and its people are capable of achieving incredible things. Separating a company that has grown for 75 years into two parts is, in itself, a project that you probably only do once in a lifetime. To develop new strategies for all business units in parallel and to complete the successful carve-out was simply unbelievable. We are currently seeing that this strong focus on the Pro segment and the proximity to our customers is paying off – in the results, in the growth and in the motivation of our employees.
You just mentioned strategy development: What is your strategy for Sennheiser as a company focused on professional business - overall and for the three business units?
Daniel Sennheiser: Let's start with Neumann: The Neumann.Berlin brand has been the benchmark in microphones since 1928. Recently, we added instrument microphones to the portfolio. We want to make the workflows for our customers as simple and integrated as possible – with a constantly growing product portfolio. This year, we are also focusing on new technologies and standards, and we want to push the networking of the systems further.
At BizCom, we focus on two areas: Universities and Corporate Meeting Rooms. We see that system solutions for excellent hybrid meetings and virtual collaboration are becoming more and more important and mature. The basis for this is interoperability between the different building blocks. This is exactly what we focus on, as well as creating the best possible audio experiences.
In the Pro Audio unit, more and more services are also being integrated into solutions, whether it is live or in the studio. In the past, the focus was still on maximizing link stability. Today, live performances, such as at a festival, are much more demanding. That's why we will continue to offer our customers the right tools as a reliable partner to make great events as easy as possible, and to help them do their job in the best possible way.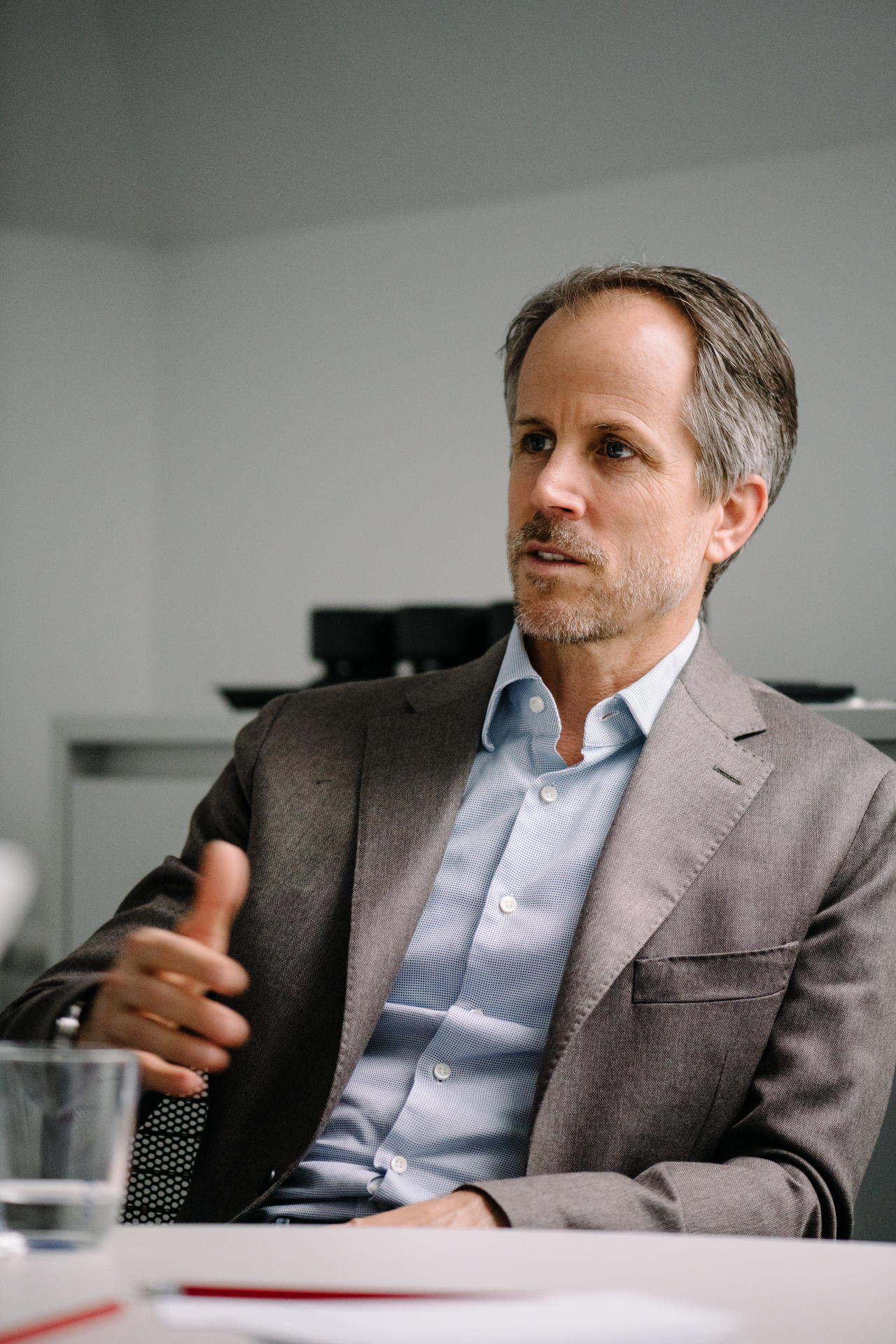 »My grandfather already said, "Success comes when opportunities and being ready come at the same time." We were ready.«
​ ​ ​ ​ ​ – Andreas Sennheiser
Neumann was extremely successful during the pandemic – many new studio and home studio projects were created. How does the Neumann team look into the future?
Andreas Sennheiser: One of the big drivers is, of course, still the simplification of workflows. All components should be ideally coordinated, whether microphones, speakers, consoles and converters. Until this really works seamlessly, we still see a great need for investment. A good example at product level is our announcement of instrument microphones. We know this portfolio expansion was something many customers had been eagerly anticipating and we are now ready to offer the live Neumann sound in the field of instrument microphones.
There was an investment here recently. Can you briefly share something about that?
Daniel Sennheiser: Moving forwards, Neumann will be working together with the Swiss company Merging Technologies – one of the world's leading manufacturers of high-resolution digital audio recording systems – under the umbrella of the Sennheiser group. With this step, Neumann Berlin will enlarge its range of high-quality audio solutions.
Andreas Sennheiser: What we also see is that immersive audio is becoming more and more present. Here too, Neumann has excellent solutions to offer. Slowly but surely, the world has realized there is a successor to stereo audio – something bigger, like AMBEO – which will create even more excitement and a deeper connection with music. Immersive audio and the incredible experiences it offers are entering the mainstream and we're energized to continue our journey in this field in the years to come.
Let's look at the area of Business Communications. The global pandemic has massively changed the way we work. What do you think will remain of it after the pandemic? What does the work of the future look like - and what can Sennheiser contribute here?
Andreas Sennheiser: We see that the pandemic has served as a catalyst for a new way of working. Now, the professionalization of this new way of working is taking place, both technically and in the methodology of collaboration. This is where we see great potential for our microphones and software solutions. These help deliver a far more seamless experience for hybrid settings – such as business meetings or university teaching – and are therefore in huge demand as organizations adapt to the new work environment. In the area of Business Communication, our highlight product is the TeamConnect Ceiling 2 (TCC2). Furthermore, with our TeamConnect Intelligent Speaker (TCISP), we have developed a new product category that is an ideal solution for equipping smaller meeting rooms with excellent sound.
Pro Audio is traditionally a very strong business area within the Sennheiser Group. Has the music/concert/event industry recovered from the pandemic? Is there a big "catch-up", if applicable, which has a positive effect on your business?
Daniel Sennheiser: Yes, we see a lot of catching up to do. At the end of the day, the only limiting factor is the industry's logistical ability to organize more concerts and festivals. At the same time, we see that hybrid solutions are increasingly being developed for this area as well. In many cases festivals are being run the same as ever, but we're also seeing organizers turning to technology to allow people to experience the action virtually wherever fans are around the globe. The idea is that not only 30 or 50,000 people on site can enjoy the experience, but perhaps even millions of people can do so by logging into a kind of metaverse via augmented or virtual reality technologies. Technological leaps that were thought only theoretically possible two to three years ago, are now a reality – although we're still on the cusp of seeing these being widely implemented. This is an area we're watching closely as we see huge potential for the future.
Andreas Sennheiser: Our XS Wireless Digital is a shining example of our new product development in the field of Pro Audio. On the one hand, it is a very stable digital wireless system, on the other hand, the new software app makes multi-channel systems extremely easy to configure and control remotely, which improves the workflow immensely.
Beyond that, where do you see potential growth areas for the Sennheiser Group?
Andreas Sennheiser: The overall strategy can be summarized under what we call our Winning Aspiration, which is our ethos of "We build the future of audio". We want to apply this to everything we do, in the business units mentioned, and also in new areas. Sennheiser Mobility is a fine example of our corporate ventures, a new field where we applied our expertise in 2021. The first step in Sennheiser's collaboration with Morgan Cars Motors Company, for example, is to now go public together. This is where our AMBEO 3D Audio technology comes into play, as in the cooperation with Netflix. Here, Sennheiser AMBEO 2-Channel Spatial Audio enables viewers to enjoy exciting sound without the need for a surround system.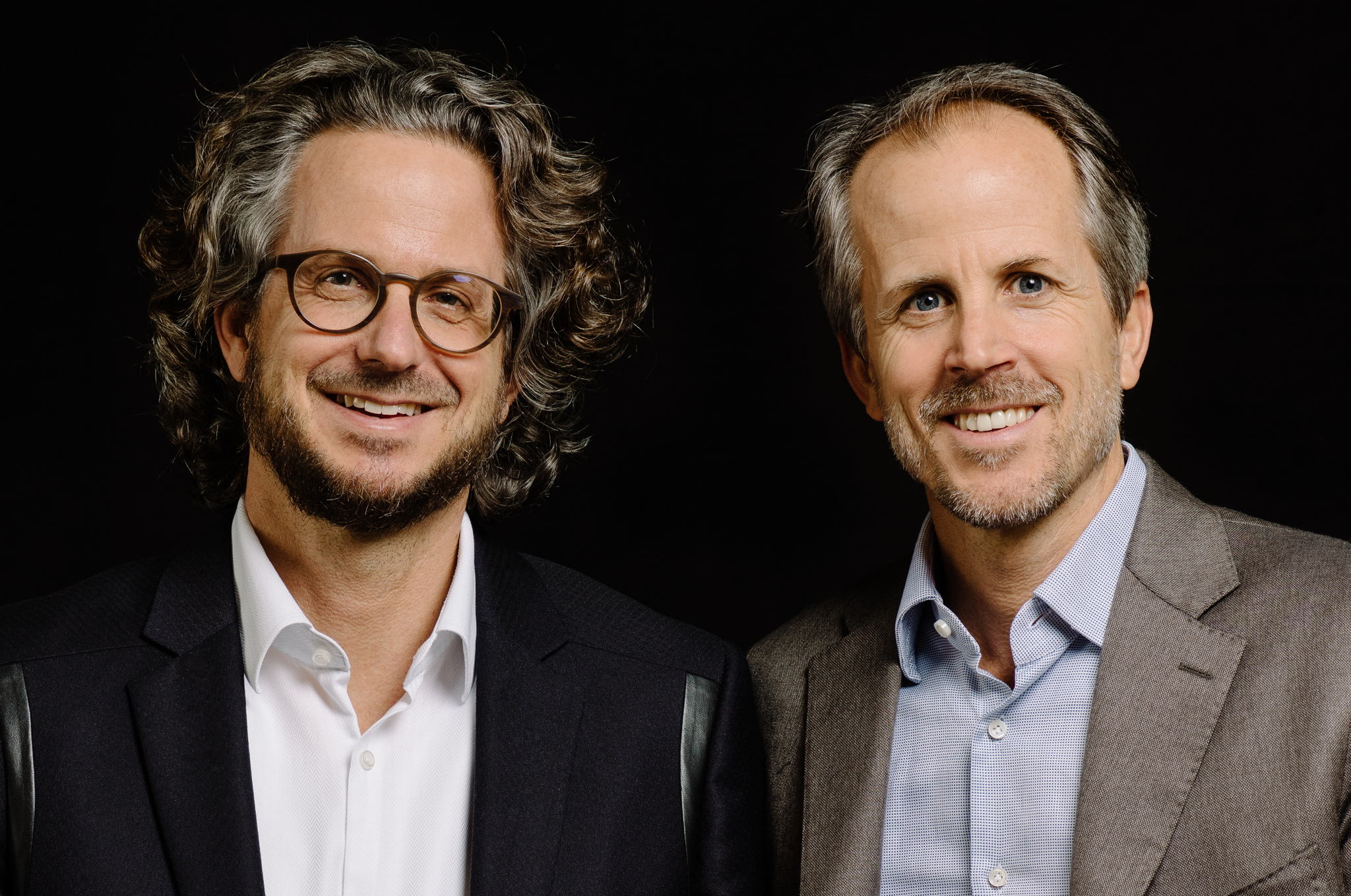 »Today, live performances, such as at a festival, are much more demanding. That's why we will continue to offer our customers the right tools as a reliable partner to make great events as easy as possible. ​ ​ ​ ​ ​ ​ ​ ​ – Daniel Sennheiser
You have also reorganized your production capacities. What does the setup look like at the moment? Are changes/new investments planned?
Daniel Sennheiser: We have always had a very strong, vertically integrated value chain. We have our own factories in Romania, in Germany, and in the US and we focus on our core components there, such as converter manufacturing and assembly, as well as mechanical manufacturing, final assembly and quality control of PCBs. At the same time, we ask ourselves how we can guarantee maximum security of supply for our customers. The current situation, in particular, has shown where there is a shortage of components and resources. This affects transport capacities and almost all other elements of the supply chain. We are also affected by all these shortages and disruptions. Nevertheless, we are doing everything we can to ensure product availability so that we can continue to be a reliable partner for our customers and integration partners.
This brings us to the challenges for the company. What impacts, such as the global supply chain difficulties, have influenced your business in 2021?
Andreas Sennheiser: There are uncomfortable realities affecting almost every business around the world. We see lockdowns in Chinese ports and, of course, chip shortages. But we have learned to live, work, and adapt to these uncertainties – and continue to perform well in spite of them. Our priority is our customers and remaining agile to ensure we can serve their needs. But how long the current situation will last is extremely difficult to predict. This is related to both the Zero Covid strategy of the Chinese government and the war in Ukraine. The only thing we can do is react with maximum flexibility to these external developments. However, I am sure of one thing: we will not return to a state where we have global world trade without any disruption. I think the regionalization of supply chains has already begun, and that will also have an impact on our business.
In February 2022, Russia attacked Ukraine. You very quickly decided to stop your Russian business. What were the motives behind this, for one thing, and what effect has this decision had on your business?
Andreas Sennheiser: This aggression against Ukraine, in violation of international law, crosses an absolute red line for us. In this respect, business with Russia is currently out of the question for us. This applies across the board: business, government, radio, television, and theater. We cannot say what impact this will have in the long term. Of course, we hope for an end to this war as soon as possible and respect for the sovereignty of Ukraine and neighboring countries. We'd need to see a radical change in policy for us to reconsider our position.
Has the war had any other impact on your business beyond the loss of business?
Daniel Sennheiser: We are personally very concerned, because our partner Indigo was previously active in Ukraine. We immediately became intensively involved and brought some of the employees to safety Germany. We are trying to supply the other neighboring countries, such as Georgia, which were previously supplied from Russia, from other sources. We are making every effort to be a reliable partner for all our customers. Of course, we are also affected by all the other economic and market consequences, such as the high energy prices and general inflation driven by the invasion of Ukraine.
You just mentioned it: You brought families of your sales partner from Ukraine to Wedemark and gave them a new home together with Sennheiser employees. How are the families doing today?
Andreas Sennheiser: The families are doing well for now because they can live here in safety. However, as is understandable, many hope this is only a temporary home and hope for a return to life as it was. It is very difficult to say what the future holds, but for now they are safe, which is the most important thing for us. In the meantime, we're helping the families rebuild their lives here and their children are able to go to school and take German language classes.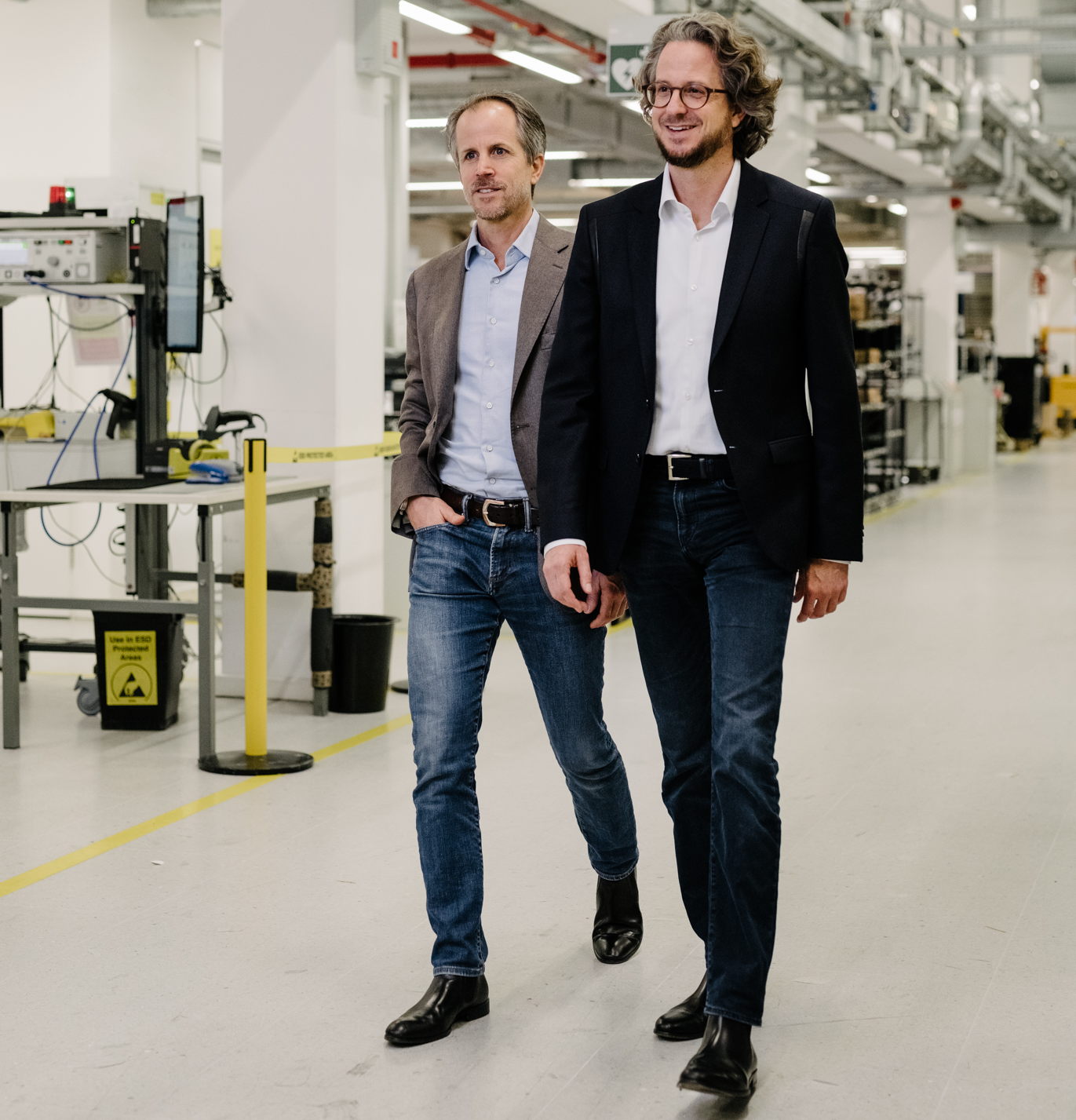 »The overall strategy of the Sennheiser Group can be summed up with our Winning Aspiration: "We build the future of audio". «
​​ ​ ​ ​ ​ – Andreas Sennheiser
What challenging issues are you still facing in order to be successful in the future?
Daniel Sennheiser: One of the great global challenges is the question of how sustainably a company operates. The focus must be how to balance the triple bottom line: Planet, People, Profit, in such a way that we can make a contribution to achieving our climate targets – and that we really are an attractive employer through the commitments we make. Ultimately, efficient use of resources should not be at odds with economic efficiency. A very important approach for us is the topic of corporate social responsibility, where we have defined four focus points. Firstly, climate protection and the saving of CO2 emissions; the second point is circular business models in order to save the planet's resources; the third point is diversity, an important aspect in order to make the company even more diverse and attractive; and last but not least, there is the whole area of the supply chain, because this is ultimately where a large proportion of resources are consumed.
Andreas Sennheiser: With these four focus topics, we can meaningfully unite all three elements: Planet, People, Profit. We are currently working on the strategy and want to define our goals in September. After that, it's a matter of implementation. There are a lot of great strides we can build on and other areas where we can move the needle even further.
Find here the press release on the annual results 2021.