Back
75 years Sennheiser. That's 75 years of music history.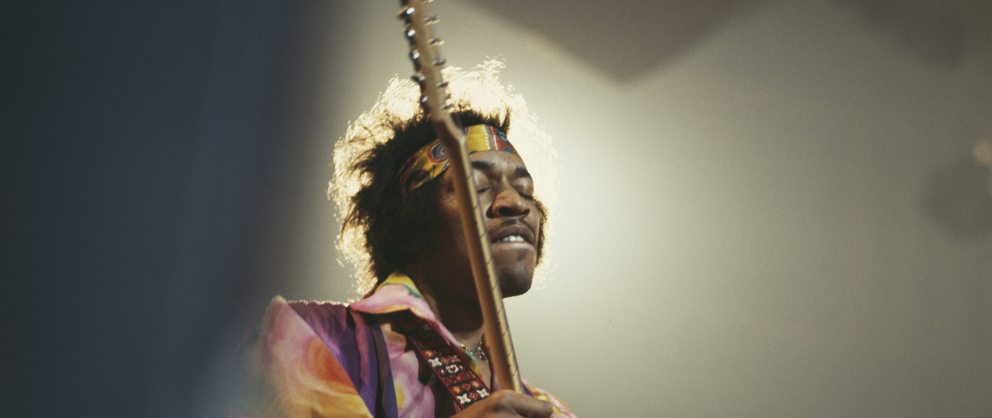 75 years full of stories and moments that are told by music. Because great moments deserve great sound.
Wedemark, 12 November 2020 – ​ There are amazing stories behind some of the greatest performances in music history. Stories that shaped the fabric of songwriting and expression during live performances from legendary artists, like Ella Fitzgerald, Janis Joplin and Jimi Hendrix. Sennheiser has turned these stories into audible moments – providing context as if one was hearing these songs for the very first time.
---
A tribute to music that inspired the past, present and future
Americas national anthem celebrates the heroism of soldiers of the war of 1812. But when Jimi Hendrix performed it at Woodstock, he turned it into an outcry against the Vietnam war. His Guitar shaped the lyrics into to sound: bombs in the air, rockets that light up the night sky. The screeching feedback also added those images of war to which the anthem is silent: machine gun salvos, the rattling of armored chains and screams of pain – a sound expression of the horrors of war and one of the defining moments of a whole generation.
Ella in Berlin
Have you ever wondered what would happen if a singer forgets the lyrics of a song in front of a huge crowd? Sometimes the greatest moments happen purely by accident. Like in 1960, when the first lady of Jazz, Ella Fitzgerald recorded her live album, "Ella in Berlin" in front of an audience at the Deutschlandhalle. Ella Fitzgerald turned this dreaded moment into a legendary performance in which she presented her incredible voice. Listen to one of the best improvisations in music history and discover the power of an unplanned moment with Ella Fitzgerald and her performance.
A broken heart has never sounded so strong
​​
​Have you ever heard a song for the first time after having heard it hundreds of times before? Knowing the story behind a song can change the whole perception. "I'm gonna show you baby, that a woman can be tough" sings, no, this young woman screams, whose voice sounds so lived, so deep, so big. It's the voice of a woman who had to grow in order not to be made small. Who was an outsider in school, an outlaw in college. Who was voted the ugliest man on campus. And which now showed everyone: "that a woman can be tough". Janis Joplin didn't just sing the Blues, she screamed it out to the world, as if she could destroy the pain inside. The one-of-a-kind blend of a tortured soul and unlimited self-confidence, can be heard from the first to the last note of "Piece of my Heart".
A chanted testament set to music.
Sometimes, pain, grief, sorrow are best expressed through music. Sometimes with a tragic end. "Hangman looks round as he waits. Cord stretches tight - then it breaks." That's what Joy Division frontman Ian Curtis predicted in his last recorded song – four days before he ended his life by hanging himself. His hollowly recorded, quiet but deep voice seems to slowly disappear under monotonous, heavy drums, that set the pace for the last march of a dying man. This dreadful story makes the song "In a Lonely Place" a chanted testament set to music.