Back
SONOVA ACQUIRES SENNHEISER CONSUMER BUSINESS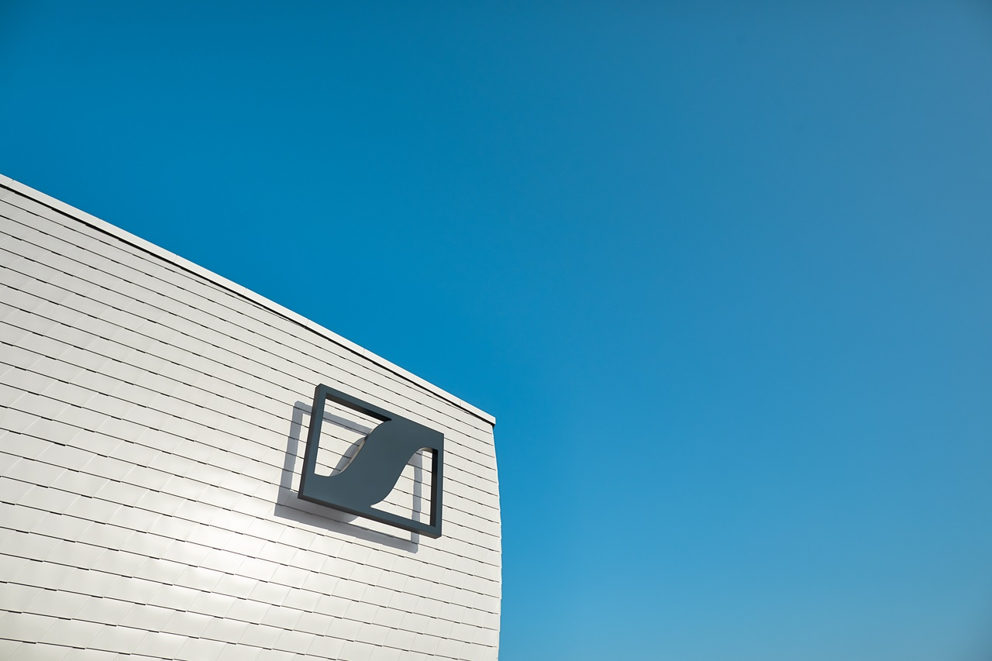 Both companies will work together under the Sennheiser brand in the future
Sennheiser and the Sonova Holding AG with headquarters in Stäfa, Switzerland, today announced their future cooperation under the Sennheiser brand. The global provider of medical hearing solutions will fully take over Sennheiser's Consumer Electronics business. Subject to regulatory approval, the plan is to complete the transfer of the business to Sonova by the end of 2021. Sennheiser had announced in February that it would focus on the Professional business in the future while seeking a partner for the Consumer Electronics business.
Consumer Electronics products from Sennheiser stand for the best sound and a unique audio experience. With the takeover of the Sennheiser Consumer business, Sonova is adding headphones and soundbars to its hearing care portfolio, which includes hearing aids and cochlear implants, among other hearing solutions. Sonova will leverage the complementary competencies of both companies to strengthen and further expand its business areas in the future. Sennheiser's many years of expertise as one of the world's leading companies in the audio industry and the resulting reputation and appeal of the brand are an excellent complement to Sonova's extensive technological and audiological expertise in the field of medical hearing solutions. A permanent cooperation is planned under the joint Sennheiser brand umbrella in order to continue offering Sennheiser customers first-class audio solutions in the future. A license agreement for future use of the Sennheiser brand has been made.
"We couldn't have asked for a better partner than Sonova for our Consumer Electronics business," says Daniel Sennheiser, co-CEO at Sennheiser. "Sonova is a strong, well-positioned company. Not only do we share a passion for unique audio experiences, we also share very similar corporate values. This gives us an excellent foundation for a successful future together." Co-CEO Dr. Andreas Sennheiser adds: "The combination of our strengths provides an very good starting point for future growth. We are convinced that Sonova will strengthen the Sennheiser Consumer Business in the long term and capture the major growth opportunities." Both partners see great potential in particular in the market for speech-enhanced hearables and for true wireless and audiophile headphones.
As part of the partnership, a complete transfer of operations of the Consumer Electronics business to Sonova is planned. This will be aligned with the Sennheiser works councils. For the employees who will transfer to Sonova, the move to the internationally operating and well-positioned company, headquartered in Switzerland, opens up very good opportunities for the future. Currently, a total of around 600 Sennheiser employees works for the Sennheiser consumer business.
Arnd Kaldowski, CEO of Sonova, says: "I am very pleased that Sennheiser has chosen Sonova to further develop the well-renowned Consumer Division. We look forward to welcoming our new colleagues and to building on the combined strengths of both organizations to successfully shape our joint future. The fast-growing market for personal audio devices is rapidly evolving. Combining our audiological expertise with Sennheiser's know-how in sound delivery, their great reputation as well as their high-quality products will allow us to expand our offering and to create important touchpoints with consumers earlier in their hearing journey. Combining our market-leading technology with the strong brand and well-established distribution network of Sennheiser creates a strong foundation for future growth."
The Sennheiser brand has been a synonym for first-class sound and excellent product quality for over 75 years. Sonova will also take over the development and production areas of Sennheiser Consumer Electronics so that Sennheiser customers will continue to benefit from this in the future. ​ ​ ​
With the partnership for the Consumer business, Sennheiser will now concentrate its own strengths and resources on the Pro Audio, Business Communications and Neumann business areas. In these three business units, the company plans to continue to grow at an above-average rate under its own power and to expand its already strong position in the global market.In addition, Sennheiser will successively expand its business units. ​
Here you can find the message of Daniel and Andreas Sennheiser.
About Sonova
Sonova, headquartered in Stäfa, Switzerland, is a leading provider of innovative hearing care solutions. The Group operates through its core business brands Phonak, Unitron, Hansaton, Advanced Bionics and the brands of the Audiological Care business, e.g. AudioNova, Geers, Boots Hearing Care, Connect Hearing and Lapperre. Sonova offers its customers one of the most comprehensive product portfolios in the industry – from hearing instruments to cochlear implants to wireless communication solutions.
Pursuing a unique vertically integrated business strategy, the Group operates through three core businesses – Hearing Instruments, Audiological Care and Cochlear Implants – along the entire value chain of the hearing care market. The Group's sales and distribution network, the widest in the industry, comprises over 50 own wholesale companies and more than 100 independent distributors. This is complemented by Sonova's Audiological Care business, which offers professional audiological services through a network of around 3,300 locations in 20 key markets.
Founded in 1947, the Group has a workforce of over 14,000 dedicated employees and generated sales of CHF 2.92 billion in the financial year 2019/20 as well as a net profit of CHF 490 million. Across all businesses, and by supporting the Hear the World Foundation, Sonova pursues its vision of a world where everyone enjoys the delight of hearing and therefore lives a life without limitations. For more information please visit www.sonova.com and www.hear-the-world.com.
Press Release Sennheiser Partnership_en.docx
DOCX - 708 Kb
Press Release Sennheiser Partnership_en.pdf
PDF - 62 Kb