Back
Soundgirls.org: Promoting women in the audio industry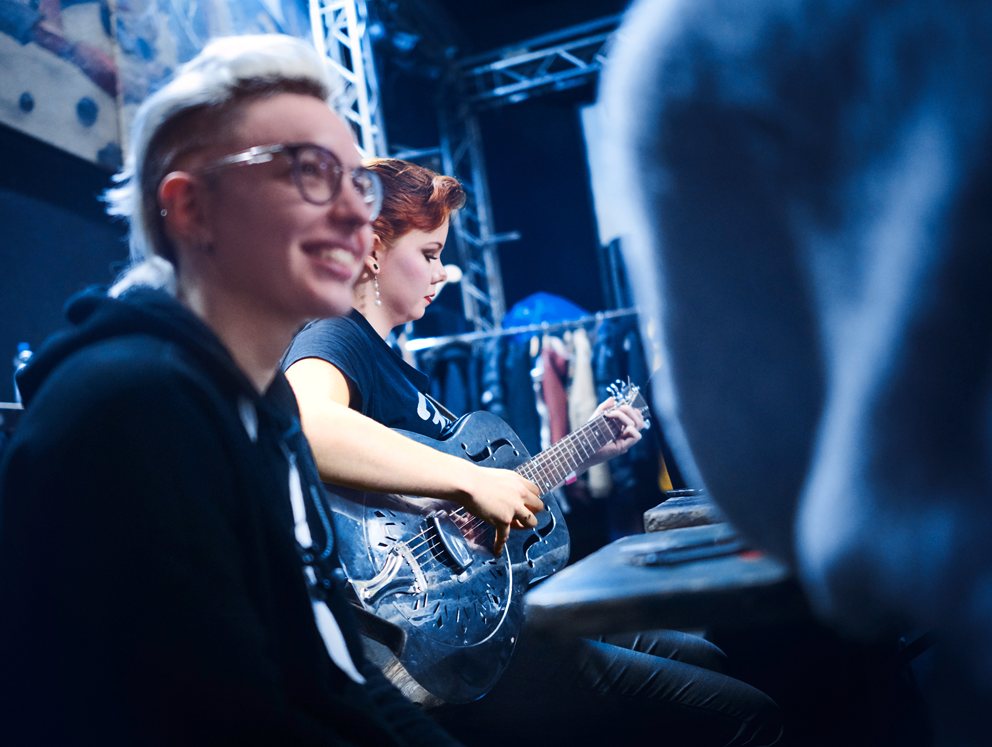 Women have all the necessary training and creativity, yet they are underrepresented. Even today, women in the audio industry have to shout louder than men to be heard.
The music industry has always provided the soundtrack for societal progress. There are songs and artists who put into words what many of us are thinking (but perhaps don't dare to say). By performing songs that tackle the major issues of our time, such as diversity, megastars like Beyoncé and P!NK regularly get the public talking. So you could be forgiven for thinking that the music industry is already pretty diverse. But is that actually true?
The statistics tell a somewhat different story.
Even in the music and audio industries, which are seen as extremely diversified, a look at the data paints a much bleaker picture. In fact, a study by the University of Southern California (The Annenberg Inclusion Initiative – Annual Report) recently found that only 21.6% of artists with a current record deal have at least one chart listing. And only 12.6% of these songs are written by women. When we look at producers, the figures are even worse: a pitiful 2.6% of producers are female. Despite the fact that there was a marked improvement of 5% in 2019, this is yet another area where COVID-19 has destroyed years of progress. In the space of one year, the figure was back to 2015 levels (Statista, 2021).
Soundgirls.org: It's now or never!
If the pandemic has taught us anything, it is the importance of working together. If we don't join forces, it is left to each of us to go it alone and look for like-minded individuals. But women in the music industry have fewer social networks to drawn from – a sad fact that has been known long before the pandemic.
Rarely having the opportunity to make contacts, not even being aware that there are many others in the industry who feel exactly the same way you do: It was the same situation when live sound engineers Karrie Keyes and Michelle Sabolchick Pettinato met for the first time at the "Women of Professional Concert Sound" panel event at the AES Conference 2012 in San Francisco. Both women had the same reaction to the meeting: "We have been in this business for more than 20 years but are only now meeting for the first time. After chatting for just a few minutes, we felt like sisters who hadn't seen each other for years."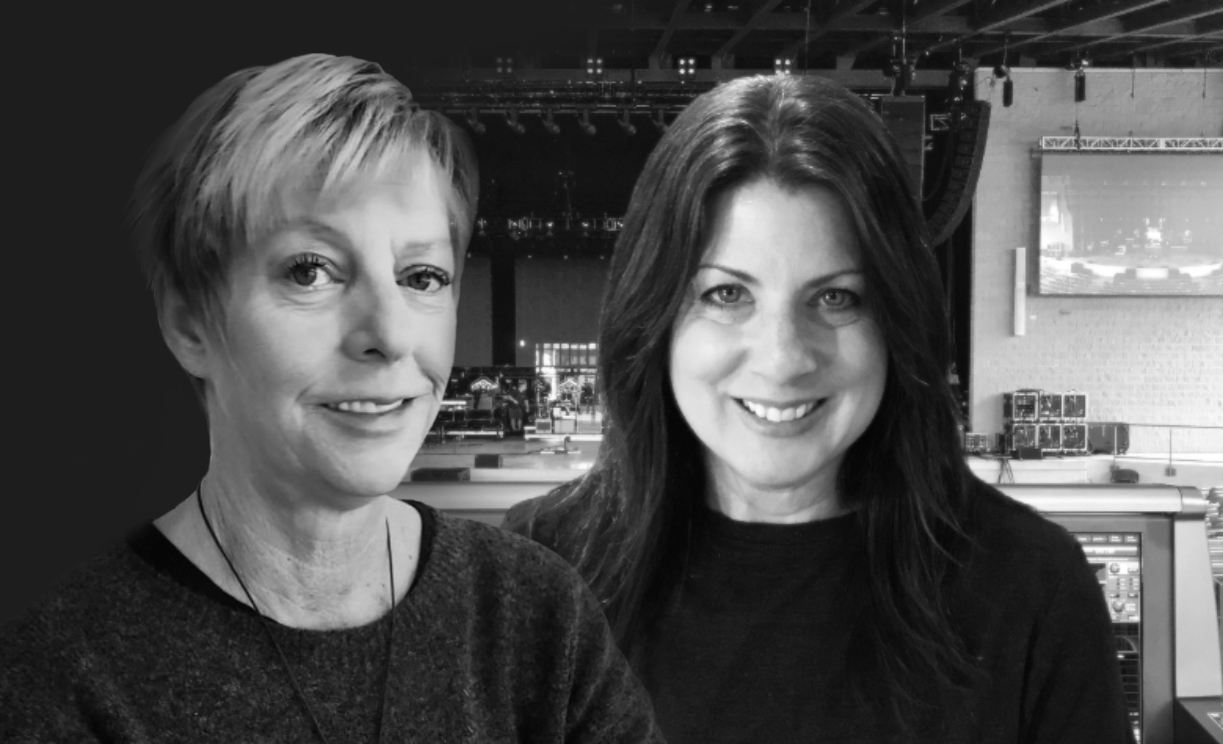 Karrie Keyes and Michelle Sabolchick Pettinato, Founders of Soundgirls.org
So if well established, successful live sound artists like Karrie and Michelle feel this way, what must it be like for young women who are just starting out in the industry? Where are all the women they can learn from and ask for advice? These were the questions that lead Karrie and Michelle to create soundgirls.org. By working with a broad network of organizations, brands and influential people in the industry, the aim is to empower a new generation of women.
Soundgirls.org has since expanded to become an international organization with more than 6000 members. The organization provides assistance to women through workshops, job searches, a mentoring program, communities and regular meetings. And just recently, Soundgirls has successfully launched another branch of their network in Australia.
Every day we move one step closer.
Karrie and Michelle are eager to tell us what Soundgirls.org is really all about. All of the organization's activities have one very simple message: "You can't be what you can't see." In other words, we all need role models to help us recognize our own potential. If I were a young girl going to my first live concert and I saw a woman at the mixing deck, perhaps it might inspire me to become a sound engineer one day. How could I not want to follow in the footsteps of these amazingly talented women in the industry?
We all know that it will take a fundamental cultural change to achieve gender equality in the audio industry. You can't just snap your fingers, change requires grit and determination. And that makes it all the more important that Soundgirls.org continues to showcase the diversity and vibrancy of the audio industry through its network of powerful and well-connected women. And hopefully, at this very moment, a girl is watching that concert and thinking: If she can do it, I can too!
Foto: Soundgirls.org