Back
The Rise of Quen Blackwell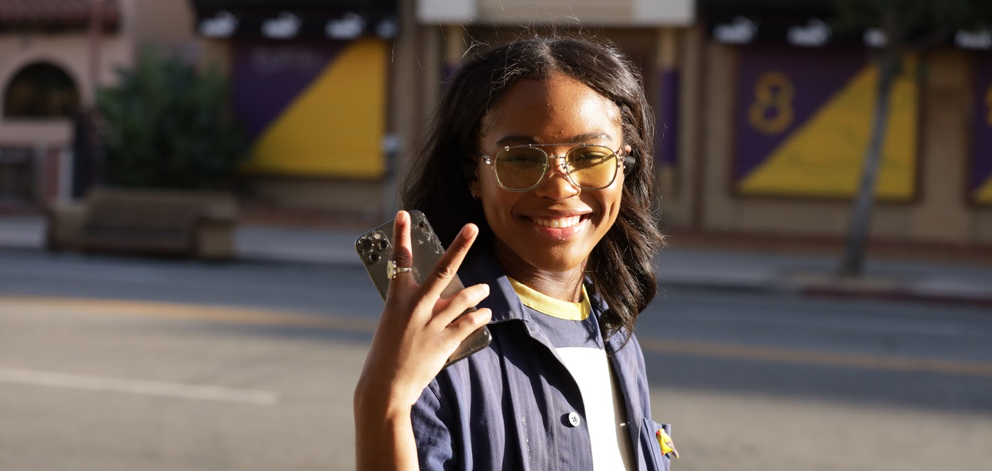 She is one of Gen-Z's biggest social media personalities and the Queen of TikTok with more than 6.6 million dedicated followers. Now, Quen Blackwell is aiming for music stardom and a career beyond social media. Join Sennheiser for an exclusive sneak peek into the world of Quen Blackwell and the recording of her debut album.
Need a quick energy fix? Then spend a moment in the company of Quen Blackwell. From videos of her playing the acoustic guitar with her braids to her sharing painful memories from growing up with intense social anxiety, Quen Blackwell's natural charm is contagious. When she smiles, she smiles with her whole face.
"The Internet was my safe place"
We are hanging out with the charismatic Dallas-born influencer at her home in Los Angeles. Dressed in a blue denim shirt, blue denim jeans and a pair of brown vintage cowboy boots, 21-year-old Quen Blackwell is an icon on social media, famous for sharing her most intimate and vulnerable moments with her ever-growing fanbase. From posting unfiltered comedic videos on the video app Vine at the age of 14 to becoming a star on Twitter and more recently on TikTok, Blackwell invites her viewers on an intimate and raw look into her life and thoughts—however ordinary or chaotic they may be. Hanging out with Quen Blackwell – whether online or IRL – is fun, intense, and completely addictive.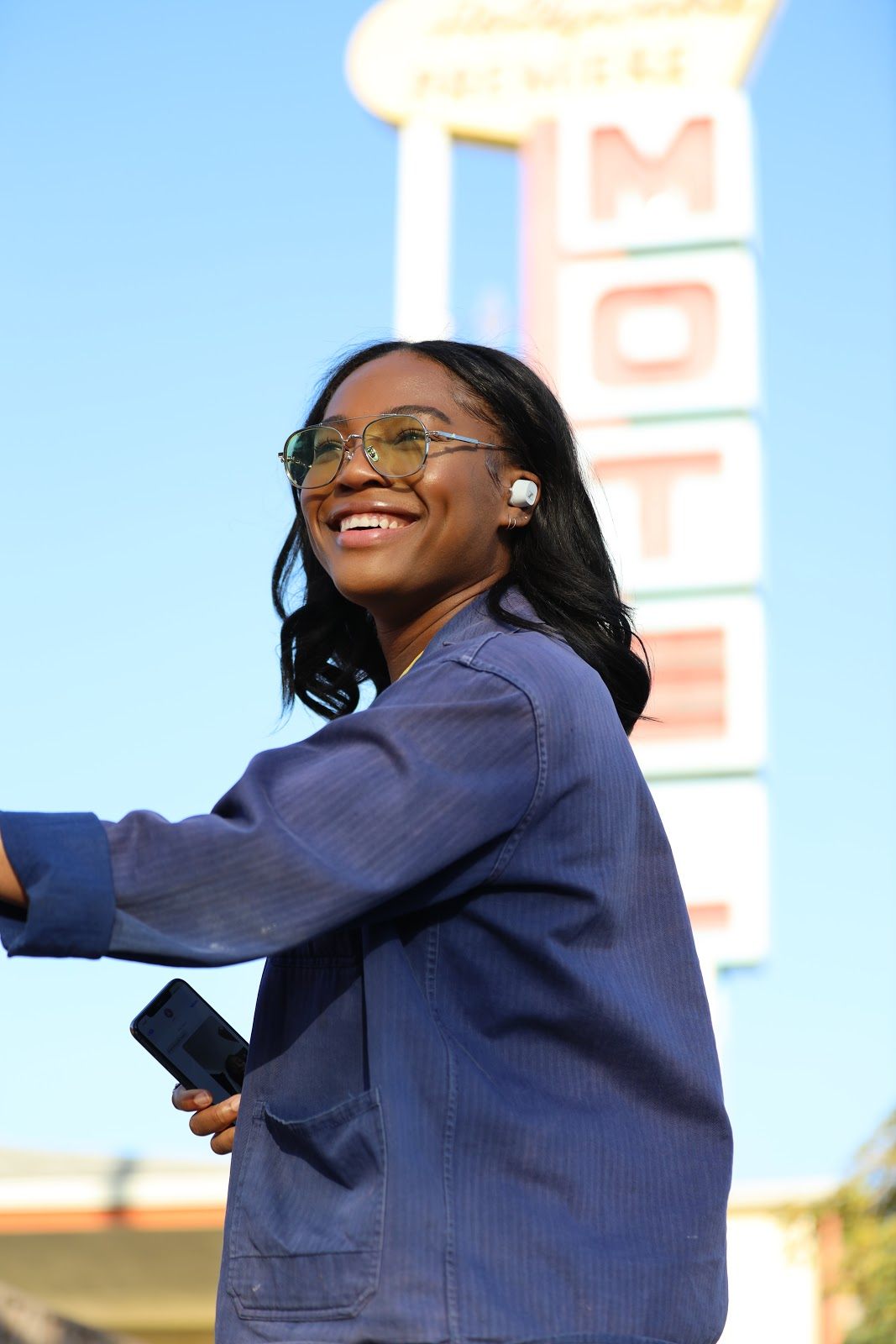 "I'm an internet personality, I guess, and a content creator. I think I'm more than that though. I think I can do more than that", Quen Blackwell says, opening up for a talk about her personal journey and the artistic process as she prepares to release her music to the world for the very first time.
"I love music, I just never thought I would be able to make it", she says.
From gibberish to art
She is already a social media star, the Queen of TikTok and with her new musical project in the works, it seems that Quen Blackwell is only getting started. It was Diplo, the American superstar DJ and producer, who first "discovered" her musical talents,
"Diplo reached out to me and said, I think you would be f*****g good at making music and I said; are you just saying this or are you dead ass? He was just dead ass" [serious, red.], Quen Blackwell recalls when asked how it all started. Shortly after her initial talks with Diplo, she and her producer Santell went into the recording studio and started working on her debut album,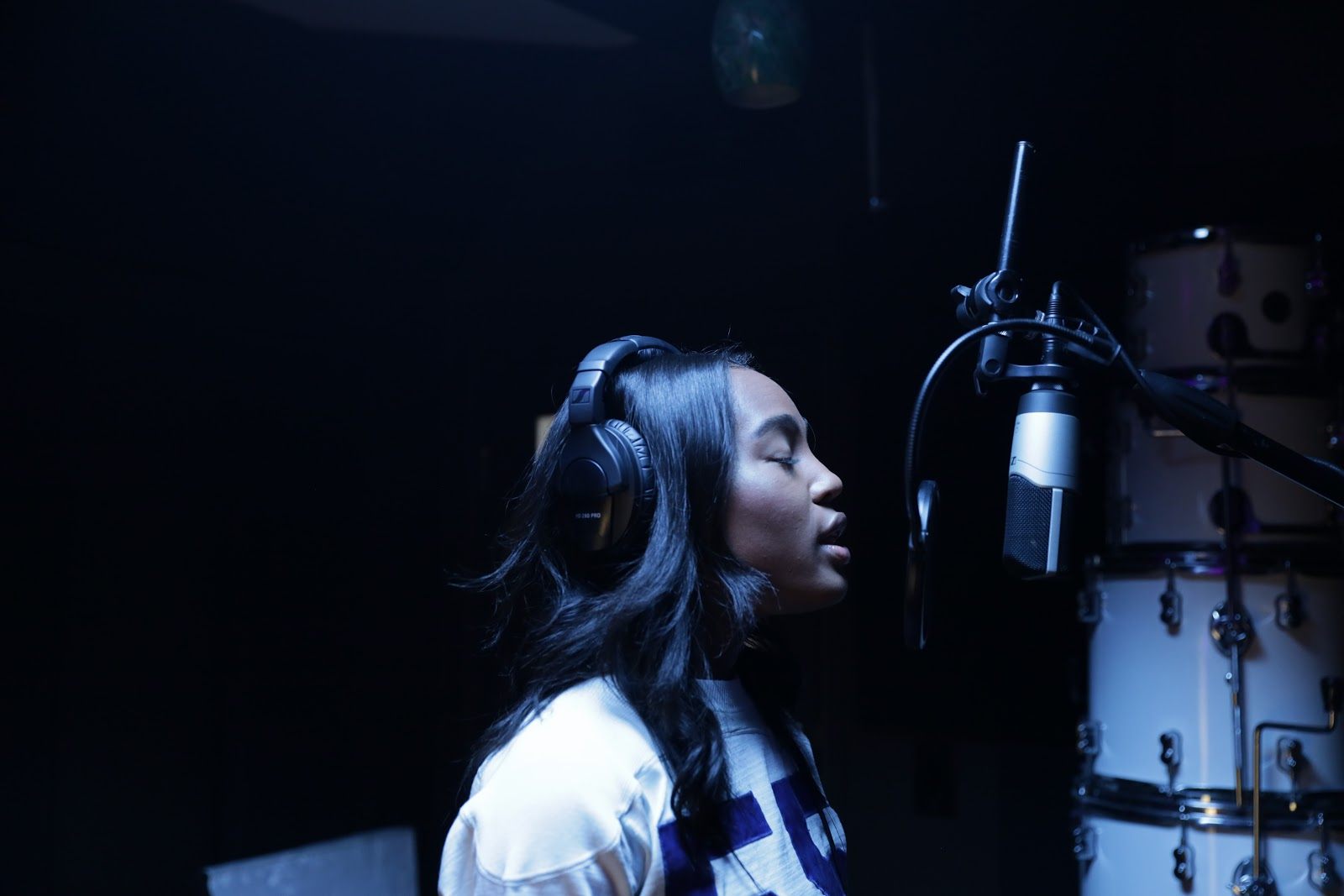 "First time I met Quen I was at Diplo's house. She was very loud, but very fun. We just started making music immediately and that's how we became friends", Santell says. The LA-based producer and songwriter is collaborating closely with Quen Blackwell, admitting that the first time he heard her sing "it was a little bit rough. But she quickly learned it and got used to it, and she's got a really special natural tone to her voice which sounds amazing on tracks", says Santell, calling Blackwell's sound "unexpected and cinematic".
The duo's musical collaboration has turned into a deep friendship, creating the foundation for an honest but definitely loving tone in the studio and an almost supernatural understanding between the two, "I'll be like, can you do like [pretends to play piano, makes piano sound] and he's like; got it! and he will literally translate my gibberish into art" Quen Blackwell says about her collaboration with Santell.
Quen Blackwell's first single, Parade is expected to drop in the first half of 2021.