Back
When sound developers revel in the music of young talents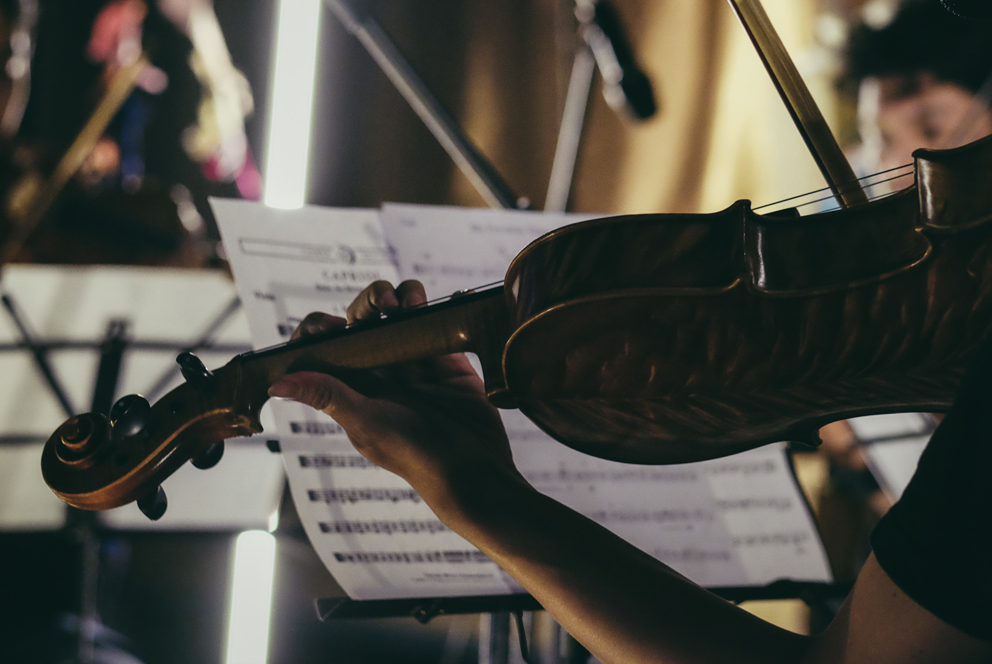 The Young Symphony Orchestra Hanover rehearses for a live concert in Sennheiser's large hall
Pianissimo, flutes, oboes, clarinets, bassoons, horns, trumpets and trombones tiptoe in, with brief phrases of a march-like theme. The collective of string instruments joins in, raising the dynamics to a wistfully radiant motif – that's how Edvard Grieg's piano concert sounds these days in a hall in Wedemark. The Young Symphony Orchestra Hanover had to take a break for more than a year – now they are finally allowed to make music together again. And after only a few runs, the youthful talents harmonize on their instruments as if no time had passed at all. The members of the JSO, which is formed by students, young professionals, and pupils, have certainly played in recent months – they were just never allowed to get together in a joint room. Now, with negative corona tests, required distancing and other hygiene rules, they have finally met again to make music together – and Sennheiser made it possible.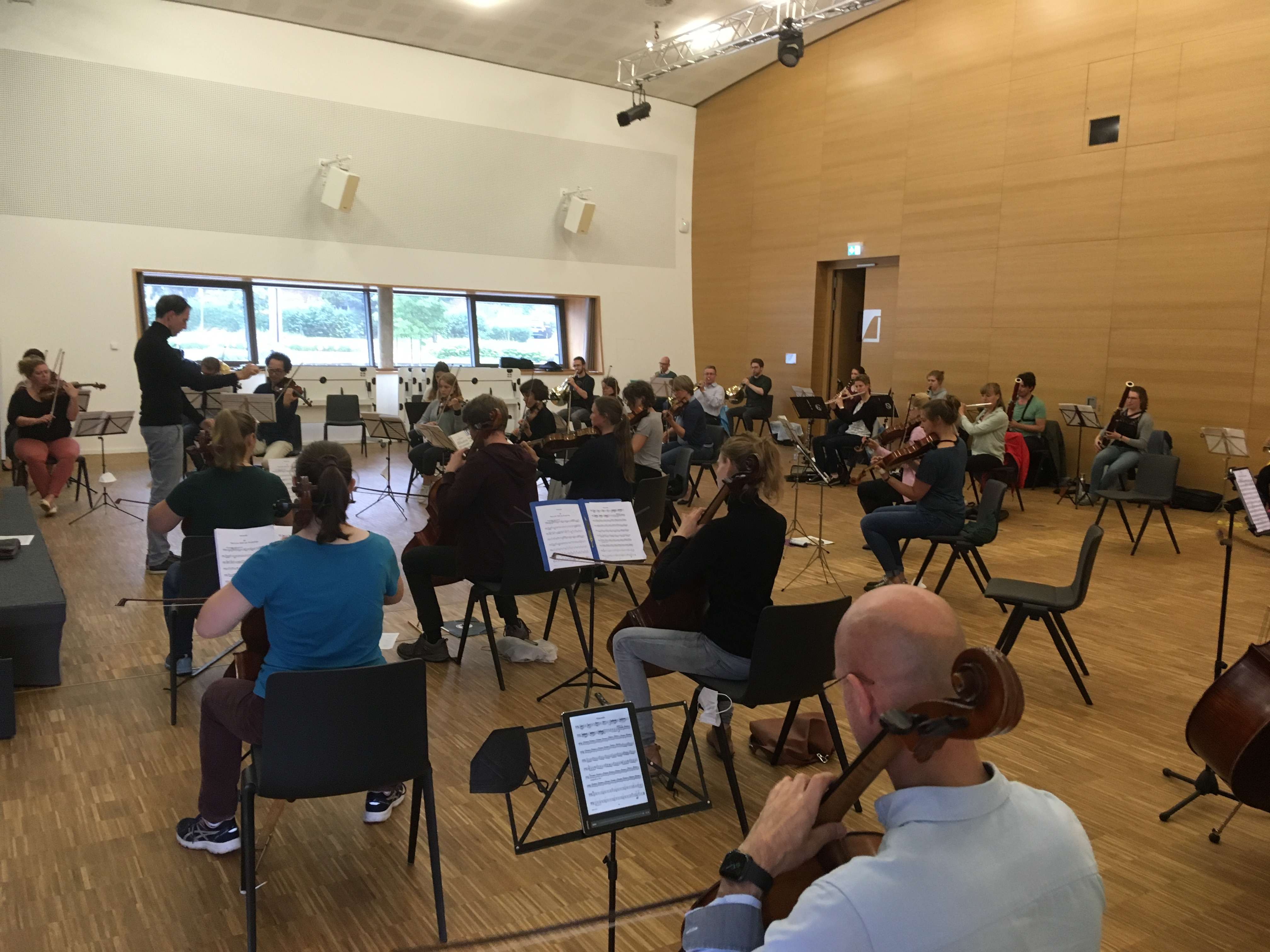 The search for an appropriate rehearsal room was difficult for the Young Symphony Orchestra due to the still tense situation, but through a contact at Sennheiser, everything went very quickly after all. The large hall at the company's headquarters in Wedemark fulfilled all the requirements for a perfect temporary rehearsal room: the acoustics are ideal for an orchestra and all the distancing rules can be followed without any problems. Everyone at Sennheiser deals with music on a daily basis anyway – so if it can be heard live on site in Wedemark, all the better.
The beginning of the rehearsal still feels a little unusual for the JSO, because all orchestra members sit individually at the music stand, but after a while everyone has settled in again and the feeling of making music together, which has not been there for a long time, sets in. Under the musical guidance of Tobias Rokahr, the young orchestra works out the various atmospheres in Edvard Grieg's Peer Gynt Suite with great dedication.
Two extensive rehearsals have taken place in the Sennheiser Hall before the JSO's first concert since the initial lockdown in 2020. At an open-air event hosted by the Chopin Society, the Young Symphony Orchestra is scheduled to perform Carl Maria von Weber's Clarinet Concerto in F minor in the Georgengarten in Hanover on August 29, 2021, along with the two Peer Gynt Suites and Grieg's Piano Concerto. Certainly, some of Sennheiser's employees will drop by to listen to the official comeback of Hanover's young talents.